'If you see it on Austender, you're already a week too late'
The way federal public servants choose the best suppliers to meet billions of dollars worth of contracts is stifling innovation and competitiveness within Australia, the Canberra Business Council says.
It has been backed up by one of the nation's brightest young entrepreneurs who says, "The industry talk is that if you see it on Austender, you're already a week too late".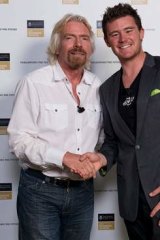 The council has called for the bureaucracy to tweak its definition of value for money to make overseas companies partner with Australian entities and for the government to give weight to companies based here because they employ locals and pay taxes - particularly in situations where a local supplier is only slightly more expensive than an overseas competitor.
Government procurement has a massive impact on the Canberra economy. A large number of ACT enterprises rely on Commonwealth-generated work.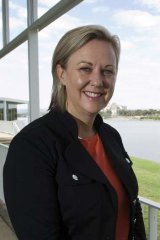 But Canberra entrepreneur Mick Spencer, who is building a global sportswear business, said his OnTheGo enterprise had had little opportunity to supply the bureaucracy and found it difficult to find out information about upcoming contracts.
''There can be a fine line between what's an open tender and what is not,'' Mr Spencer told Fairfax Media.
"The industry talk is that if you see it on Austender, you're already a week too late".
Mr Spencer said this result was particularly annoying because his company supported multiple local charities and sporting groups, employed numerous Canberrans and paid tax.
''It makes it harder to get the motivation to grow and it leads to Australia losing businesses to other countries,'' he said.
He said the federal government did not appear to be upholding the promise of Small Business Minister Bruce Billson to nurture home-grown enterprises.
The concerns come after another Canberra businessman, Clive Summerfield, said he had been given no opportunity to tender for a job with the Australian Tax Office to supply it with voice identification technology, even though he had just finished another similar project with the New Zealand's tax department.
Instead, Optus won a large contract a number of years ago - of which the voice technology was only a minuscule part - and gave the work relating to voice technology to a United States company.
Chair of the Canberra Business Council Michelle Melbourne told the Senate Finance and Public Administration References Committee on Monday that procurement policies favoured large ''blue chip'' suppliers who were often foreign, at the expense of Australian businesses.
The organisation cited a lack of transparency in the tender process and said the government should routinely publish price expectations on Austender.
She said the exclusion of small Canberra businesses from Commonwealth tenders was stifling innovation and competitiveness within Australia.
Ms Melbourne, a director of the IT company Intelledox, which supplies government, said another worrying trend was departments asking for expressions of interest and requests for tenders and quotes that never eventuated in contracts. She described this as ''milking free consulting''.
Department of Finance first assistant secretary in technology and procurement John Sheridan told the committee he had not yet seen where the existing procurement framework was failing.
Committee Chair, Senator Kate Lundy, said she would push for a more even playing field.
''This is significant here in Canberra where innovative small businesses make up the vast majority of the private sector,'' Senator Lundy said.
''With many of these businesses providing services to the Federal Government – procurement policies have a tangible and meaningful impact on the local economy.''
Phillip Thomson is a Public Service Reporter at The Canberra Times.