Inquiry finds AFP officer handed out sensitive data
An Australian Federal Police agent found to have links to organised crime is facing the sack after a covert investigation by anti-corruption authorities.
The corruption watchdog is due to release a report on Friday that finds an AFP agent wrongly accessed and handed out sensitive police information.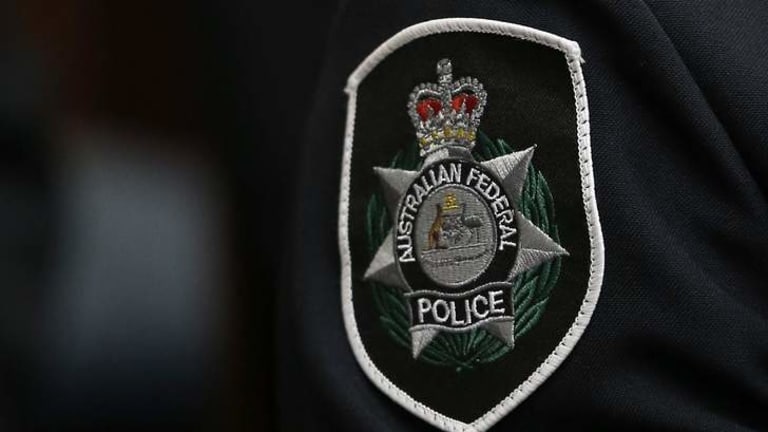 It also finds he wrote character references under AFP letterhead, including for "acquaintances" facing criminal charges.
The officer was tracked using wire taps and physical surveillance, while investigators raided his home and work, and trawled through his emails and electronic documents. The agent began working with the force in 2002, but the accusations stem from his role as a community liaison officer in 2008 and 2009.
The Australian Commission for Law Enforcement Integrity (ACLEI) was called in to investigate and found he allegedly had handed out sensitive police information to help associates locate a relative and a former school classmate obtain information about a car accident and progress immigration matters.
It also says he wrongly handed out official AFP character references to a range of acquaintances, including one charged with obstructing policeand another charged with driving while his licence was suspended. He also allegedly gave references in relation to a domestic violence matter and in a private security licence application.
It is reported he deceived other officers and colleagues to help secure sensitive information. The agent used his position in the AFP to obtain information from other federal agencies and state police forces.
ACLEI also discovered he had undeclared links to serious and organised crime. But the investigation was unable to find any evidence that he had "materially or directly assisted any criminal enterprise".
The AFP first reported the agent to the corruption watchdog in 2009. He was suspended from duty in early 2010, after Integrity Commissioner Philip Moss warned the AFP of what the investigation had found.
The ACLEI's report, due to be released at lunchtime on Friday, recommends that he now be sacked. "Taken together, Federal Agent A's conduct demonstrated a consistent willingness to disregard his official duty and misuse the discretionary power entrusted to him in favour of advancing personal standing," Mr Moss wrote. "It is incomprehensible that an AFP appointee of any length of service would not know of the sensitivity of handling law enforcement information," he wrote.
An AFP spokeswoman said the agency was still considering what action it would take.
ACLEI's report noted the officer was seeking to hold the AFP liable. He claimed he was ignorant of AFP policy, had poor training and supervision, and was given "unrealistic and incompatible" expectations.
Morning & Afternoon Newsletter
Delivered Mon–Fri.