Mike Pezzullo's pending pay day as Home Affairs chief
The border security boss is likely to leap up the departmental secretaries' pay ladder.
Seven weeks ago, the new Department of Home Affairs was established from the bones of the Department of Immigration and Border Protection, along with some meat taken from Attorney-General's, Infrastructure and Regional Development, and Prime Minister and Cabinet.
The new entity announced that the changes were the "most significant ... to Australia's national security and intelligence arrangements in decades". Perhaps, but they were also unnecessary and defy many sensible Westminsterial conventions (as past Informant articles have noted).
But to get to the point: what's all this worth to Mike Pezzullo?
No one yet knows. A PM&C spokeswoman told us last week: "Remuneration for the secretary of the Department of Home Affairs is yet to be determined."
So let's have a guess.
The 18 heads of the departments of state are paid according to their place on a seven-tier system. PM&C's Martin Parkinson is at the top (with a total remuneration package worth $878,940 a year) and Veterans' Affairs' Simon Lewis is at the bottom (a lowly $692,500).
As the border tsar, Pezzullo was on rung five of the seven, earning a mere $745,550.
But his empire has since gained responsibility for national security, law enforcement, transport security, protection of Commonwealth sites in Australia and overseas, critical infrastructure protection, emergency management, and natural-disaster relief, recovery and mitigation. As well as a slew of new staff and agencies.
It's likely that all this new turf will push him up two rungs – or an extra $85,320 – alongside the secretaries at Defence (Greg Moriarty) and Foreign Affairs and Trade (Frances Adamson). That's according to the equilavent salary hierarchies in Whitehall, anyway.
If so, well done to Pezzullo on his pending 11.4 per cent raise. We wonder who'll see the money first: the secretary or his staff, most of whom have now gone 4½ years without a pay increase.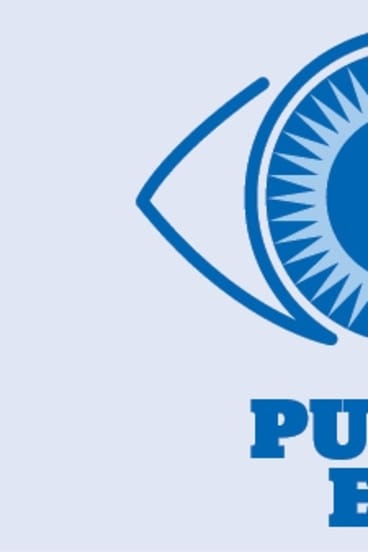 Small is beautiful
The Informant regularly extols the succinct reports produced by many British government agencies. They make their counterpart publications in Australia seem like deliberate attempts to obfuscate and to dissuade citizens from having any contact with public services.
We suspect a good part of the reason for this difference is that, for several years now, the British civil service has had a corps dedicated to ensuring that staff use plain English. It also has an excellent, publicly available and regularly updated style guide online.
Meanwhile, the Australian government's cumbersome, 550-page Style manual was last updated 16 years ago. And just to be sure that no one actually uses it, it costs $50 per copy and was never published digitally. (You can thank the Finance Department for this.)
The British style guide says that staff who write for the public should, where possible, limit their sentences to 25 words. It cited these findings of readability research: when the average sentence length is 14 words, native English readers understand more than 90 per cent of what they read. At 43 words, comprehension drops below 10 per cent.
One of the guide's contributors, Sara Vincent, wrote that it's important to consider how the public accesses government information.
"They might be in a busy office, fighting for space on a crowded train or peering at their mobile in bed. They don't have time to deconstruct sentences and contemplate clauses, they just want you to get to the point.
"Doing this shows you respect your reader's time, interest and attention."
Someone, please, take up this cause in Canberra.
Morning & Afternoon Newsletter
Delivered Mon–Fri.