Public servant Drew Clarke replaces Peta Credlin as acting chief of staff
Malcolm Turnbull's selection of public servant Drew Clarke to become his acting chief of staff during a difficult handover period could dissolve a worsening culture which has seen the federal bureaucracy frozen out of the decision making process.
The prime minister is creating a track record of employing public servants to become part of his brains trust.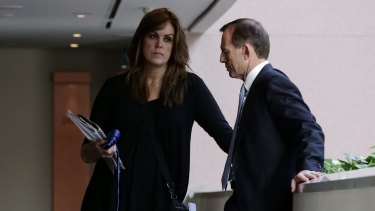 Mr Turnbull's usual office chief Richard Windeyer also also worked in the executive ranks of the Australian Public Service.
Mr Windeyer was enjoying long scheduled family holiday in the United States, according to former John Howard chief of staff turned Liberal-aligned lobbyist Grahame Morris.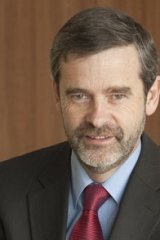 "[Mr Clarke] is a competent bloke who clearly has the trust of the PM," Mr Morris said.
"It makes sense someone who has worked closely with [Mr Turnbull] come in and be acting chief of staff."
Mr Morris did not want to speculate what the final make up of Mr Turnbull's office would look like permanently.
Mr Clarke, as secretary of the Department of Communications, forged a close relationship with his minister Mr Turnbull in recent years.
In their previous jobs Mr Turnbull and Mr Clarke were in the process of trying to reform how the 160,000-strong federal public service dealt with members of the public.
This included the establishment of the Digital Transformation Office. The DTO's new chief executive Paul Shetler said in May the government was failing members of the public.
"Our job is to serve the public and we are failing," Mr Shetler said.
"It's not good enough in the age of Uber and Airbnb.
"If Amazon did that they'd go out of business."
The prime minister's interest in making it easier for people to deal with the government was shown at a press conference on Wednesday when he offered his opinion that NSW's Opal transport card was better than Victoria's Myki card.
"Better functionality," Mr Turnbull said.
Mr Clarke and Mr Windeyer will hope to attract less spotlight in the prime minister's office than the political warrior Peta Credlin did while serving Tony Abbott.
Some said this was simply because Ms Credlin was a woman.
Mr Clarke started his public service career as a surveyor in Australia and Antarctica, according to the biography put together by the Communications Department.
He has been secretary of the Department of Resources, Energy and Tourism. His earlier roles included leadership roles in energy policy, AusIndustry and science agencies.
Mr Windeyer was a senior executive in what was now known as the Communications Department.
Phillip Thomson is a Public Service Reporter at The Canberra Times.