Public service given green light for hirings
The public service has been given the green light to hire more than 50 senior bureaucrats on annual salaries of up to $366,000 since the Abbott Government imposed its hiring clampdown last year, a Senate Estimates committee has been told.
Permission was also given by the Public Service Commission for departments and agencies to hire 430 non-executive public servants since October, in the same period that has seen hundreds of redundancies from the service.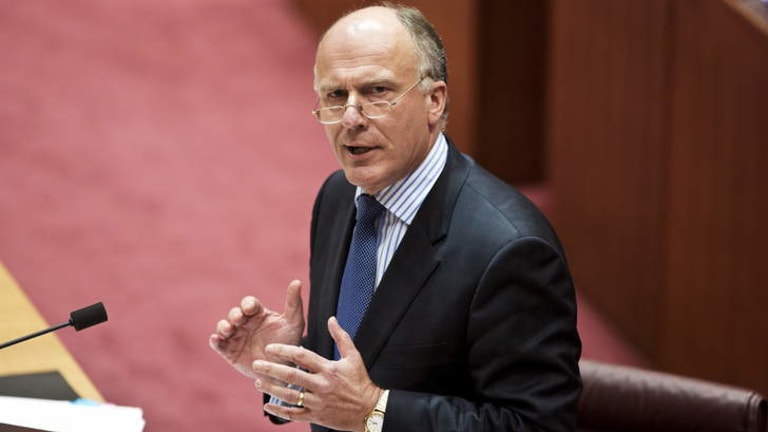 The high-level hirings come despite the departures of 74 of the bureaucracy's elite "senior executive service" since July 2013, many of whom took generous "incentives to retire" packages.
The median salary package for an SES band 1 employee is $230,406, rising to $366,401 for a band 3 boss.
Commissioner Stephen Sedgwick and his boss, Public Service Minister Eric Abetz, told a late-night committee hearing on Monday that the hiring clampdown was not a "freeze".
Responding to questions from ACT Labor Senator Kate Lundy, Mr Sedgwick said there was protocol to be followed before his agency granted permission for a job to be advertised.
"If an agency believes it has a critical vacancy, it will make a case to us, we would have a look at their case and see if there is justification for what they are claiming," Mr Sedgwick said.
"Firstly, the agency would need to be able to demonstrate to us that they have consulted the redeployment registers.
"In the event that that process didn't lead to a suitable person being identified, then our presumption would be that would lead to that job being advertised.
"In circumstances where it appears likely that the skill set was not readily available within the public service, then we might agree that the job might be advertised externally."

Noel Towell is State Political Editor for The Age
Morning & Afternoon Newsletter
Delivered Mon–Fri.