Tax Office to ditch up to 100 call centre positions
As many as 100 full-time call centre jobs could be lost when the Australian Tax Office introduces voice identification which will save customers 45 seconds per phone call.
It comes as Taxation Commissioner Chris Jordan has expressed caution about setting up a body separate from his office purely to deal with disputes.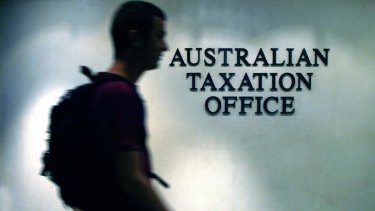 Mr Jordan said a separate tax troubleshooting organisation would be too hard on its public servants because they would be offered a narrow career path and only ever see the worst behaviour of taxpayers.
The Tax Office is in the midst of culling 900 jobs. It has revealed it would introduce voiceprint technology in May as a way to cut some costs without reducing the amount of money the organisation collects.
Do you know more? Send your confidential tips to ps@canberratimes.com.au
The 900 job cuts were announced in November as Labor's efficiency dividend, which is now supported by and will probably increase under the Coalition, began to bite. Tax Office second commissioner Geoff Leeper told a parliamentary committee that management could either use the extra 100 full-time equivalent staff to improve services or as a ''resource dividend''. ''That is a choice that we will make in the context of our budget,'' said Mr Leeper, quoted in a House of Representatives standing committee on tax and revenue tabled in March.
''So we are not sitting still waiting for the heavens to fall. We are innovating and trying to restructure our business in such a way that we can achieve effective taxpayer service and maintain revenue collection to the maximum degree possible.''
The Tax Office is trying to simplify - and perhaps even revolutionise - the way it deals with taxpayers.
The vast majority of Australian taxpayers comply with the system.
Despite this, a person with the most simple tax return still has to navigate 140 screens on the existing e-tax online lodgment system. The e-tax system still questions even the youngest taxpayers about the seniors tax offset.
Tax Office managers have observed how most tax returns are sent to taxpayers in some northern European countries. In Norway, if taxpayers do not respond, the tax return is deemed to be lodged.
Phillip Thomson is a Public Service Reporter at The Canberra Times.