The City of Cockburn council will sit in a special meeting tonight to vote on a heads-of-agreement arrangement that would bring a Fremantle Dockers move to Cockburn another step closer.
The odds on the Dockers moving their training base to a greenfields site in Cockburn have shortened in recent weeks, with both the City of Fremantle and South Fremantle Football Club growing increasingly resigned to the prospect of the switch.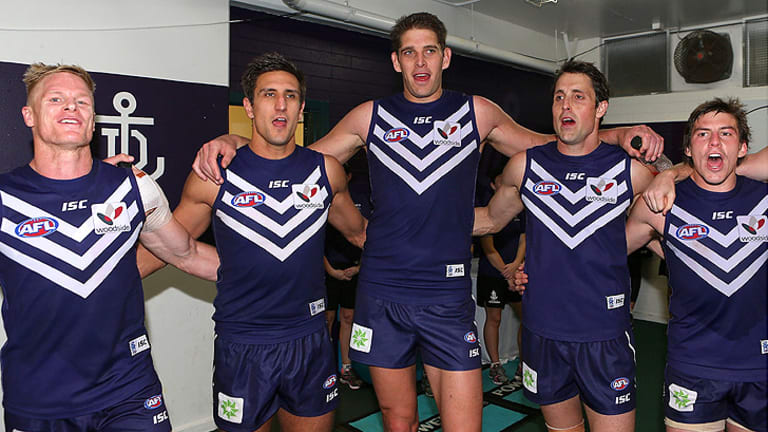 It is understood the Fremantle council would view any heads-of-agreement arrangement tonight as a clear statement of the Dockers' future intent and a virtual death knell for its own proposed $100 million redevelopment of Fremantle Oval.
The Dockers currently share training facilities at Fremantle Oval with South Fremantle.
The agenda for tonight's meeting notes a recommendation from the City of Cockburn that the council accepts a heads-of-agreement between the city and the Fremantle Football Club and accordingly utilises the information contained in the agreement as the basis for preparation of a business plan.
The Cockburn proposal involves a new aquatic and recreation facility that would replace the South Lakes Leisure Centre and incorporate a new elite training base for the Dockers.
The heads-of-agreement would provide an "obligation for the two parties to proceed with the project subject to a number of conditions", although it is non-binding until the council has considered and endorsed a business plan.
The final costing for the integrated facility has been estimated at $107 million, of which the City of Cockburn would contribute $65 million of its own funding.
Further funding is expected to be sourced from the state and federal governments.
Although it is thought the Dockers would have to invest at least $10 million in the project, that sum is understood to be considerably less than they would be required to spend on a Fremantle Oval development.
The agenda for tonight's meeting lists a proposed March 2014 start to building on the new centre, with construction to be complete by December 2015 and the facility to be opened in February 2016.
The Dockers said last Friday no decision had been made on the site for a future training facility.
The Cockburn site would be bordered by Poletti Road, Beeliar Drive and North Lake Road
Morning & Afternoon Newsletter
Delivered Mon–Fri.