Essendon 34 seek urgent hearing of their appeal in Switzerland court
An appeal for the Essendon 34 was to be lodged in a Swiss court on Wednesday night, and while the banned players are not seeking an injunction, they do want a quick hearing. This could mean – in the best case scenario and if the appeal is successful – that they could be playing again this season.
The players will explore all options for an extraordinary early hearing in the Swiss Federal Tribunal after choosing to appeal the one-year ban handed down by the Court of Arbitration for Sport which found them guilty of taking the banned substance thymosin beta-4.
Wednesday was the deadline for any appeal.
Whether the appeal will be an open hearing is yet to be determined with a court spokesman saying that had yet to be decided.
"It is impossible to tell you in advance if there will be a public hearing or not," the spokesperson told the AFL website. "Should there be a public hearing, we do not allow cameras to broadcast live/taped proceedings from inside the court building."
Essendon chairman Lindsay Tanner said the club supported the players' decision.
"We feel as a club we have an obligation to support the players," he said, adding that he understood it was an appeal by all 34 past and present players.
He said the legal advice was there was a "reasonable" chance of success. The appeal would not be a rehearing of the case put to CAS but a challenge to the procedural fairness and other points of law.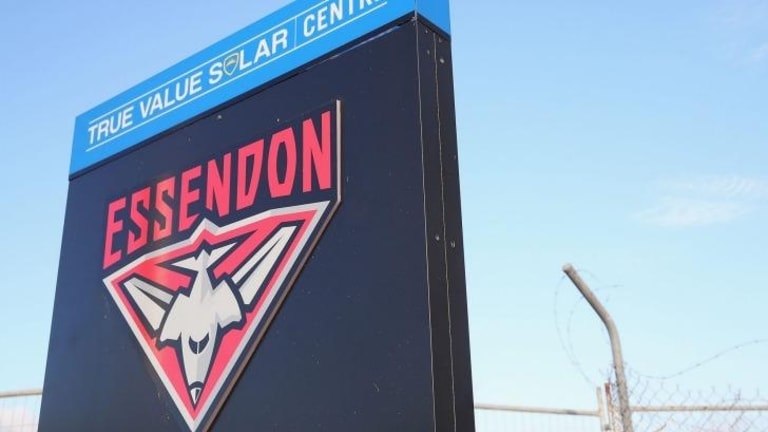 It is understood the players are unlikely to seek an injunction which would, if granted, allow them to play this season but would also mean that were the appeal to fail, the
suspension would spill into next year.
Instead, the players will apply all options for an urgent hearing.
"What they're seeking to do is clear their name," Tanner told the ABC. He admitted that in his view that ideal fast outcome meant it was still unlikely the players could play this season.
"It's theoretically possible they could succeed in these proceedings and be available to play and play before the end of the 2016 season, but it sounds to me like that's an unlikely picture," he said.
Other sources, however, were more bullish that a hearing could be held sooner.
Lawyers for the players are expected to argue CAS made factual errors, and the initial hearing should not have been conducted as a fresh case.
Appeal costs will be covered by the Bombers' insurance.
After the CAS decision was handed down in January, AFL chief executive Gillon McLachlan said the commission would review Essendon captain Jobe Watson's 2012 Brownlow Medal win.
It is expected this review, set down for February 15, will be delayed until the result of the appeal is known.

Michael Gleeson is a senior AFL football writer and Fairfax Media's athletics writer. He also covers tennis, cricket and other sports. He won the AFL Players Association Grant Hattam Trophy for excellence in journalism for the second time in 2014 and was a finalist in the 2014 Quill Awards for best sports feature writer. He was also a finalist in the 2014 Australian Sports Commission awards for his work on 'Boots for Kids'. He is a winner of the AFL Media Association award for best news reporter and a two-time winner of Cricket Victoria's cricket writer of the year award. Michael has covered multiple Olympics, Commonwealth Games and world championships and 15 seasons of AFL, He has also written seven books - five sports books and two true crime books.
Morning & Afternoon Newsletter
Delivered Mon–Fri.