Essendon Football Club's former high-performance coach Dean Robinson is determined to pursue his potential $2 million lawsuit against the troubled AFL club, a court has heard.
Barrister David Galbally, QC, representing Mr Robinson, told Supreme Court Associate Justice Melissa Daly on Tuesday that his client had suffered financially and emotionally after being stood down by the club in February, 2013.
Mr Galbally said Mr Robinson had agreed, after being stood down on full pay, not to make any statements against the club, while for the following six months the club ''completely denigrated him'' and blamed him for everything that occurred over the supplements scandal.
He said Mr Robinson, nicknamed "The Weapon," came under significant financial pressure after later resigning because he had four children under the age of four and his wife was suffering from post-natal depression and was in and out of hospital.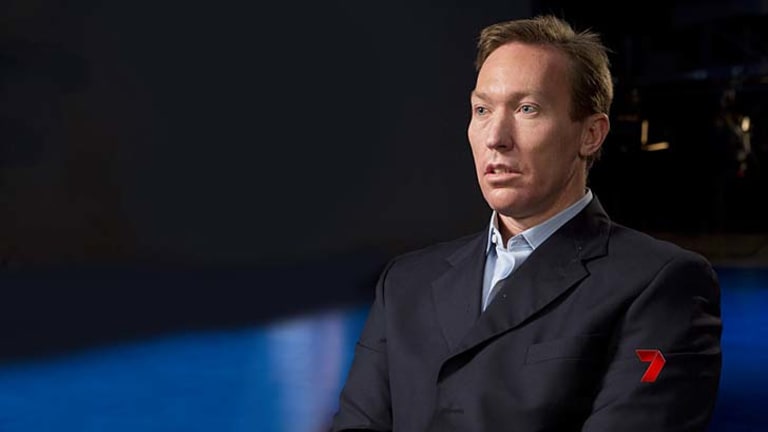 Mr Galbally said his client had co-operated fully with the Australian Sports Anti-Doping Authority (ASADA) investigation during five days of interviews in 2013, and incurred significant costs hiring lawyers during these interviews.
ASADA last week issued show-cause notices to 34 serving and former Bombers players, accusing them of anti-doping rule breaches.
Mr Robinson, who is seeking damages for being what he believes is the scapegoat for the club's supplement scandal, filed a writ against the club in October in order to protect himself, his lawyer claimed.
Mr Galbally told the court on Tuesday that Mr Robinson had been dealing with a significant financial burden, which was why he had failed to comply with certain court orders, but he was now in a position to pursue the lawsuit against the Bombers.
The barrister claimed Mr Robinson had the ''Sword of Damocles over his head'' and was up against a club with ''bucketloads of money''.
Lawyer Paul O'Grady, representing the Essendon Football Club, said the Bombers had made available almost 1000 documents in the case but no appointment had yet been made by Mr Robinson's legal team to inspect them.
Mr O'Grady said the case had got nowhere in six months and if no trial date was to be set, Mr Robinson should pay Essendon's court costs for Tuesday's hearing.
Associate Justice Daly agreed, and ordered Mr Robinson pay costs before adjourning the matter to another directions hearing on September 9.
Mr Robinson had been employed as the club's high-performance coach from August 25, 2011, to July 16, 2013, earning $290,000 a year plus possibly an extra $30,000 from the club's sponsors. His contract was due to expire on October 31, 2014.
He is claiming losses of $1.2 million plus damages, interest and costs.
In his writ, Mr Robinson claimed that before he was hired by Essendon he had had ''an Australian-wide reputation for excellence and for achieving good results with players' fitness and improving the competitive performance of sporting teams''.
In response to Mr Robinson's writ, the club claimed he failed to put in place an "adequate process" to ensure substances administered to players in 2011 and 2012 did not contravene the anti-doping code, were approved by the World Anti-Doping Agency, and would not harm the health and safety of its players.
Essendon claims Mr Robinson had "direct responsibility" for the conduct of sports scientist Stephen Dank, and that as the "primary source" of supplements knowledge at the club, it was his job to ensure the program was safe and legal.
Morning & Afternoon Newsletter
Delivered Mon–Fri.