FOR 10 years he caused headaches for AFL defenders with his strong hands and uncanny ability to take big contested marks.
Now Ken McGregor is causing headaches for our federal politicians.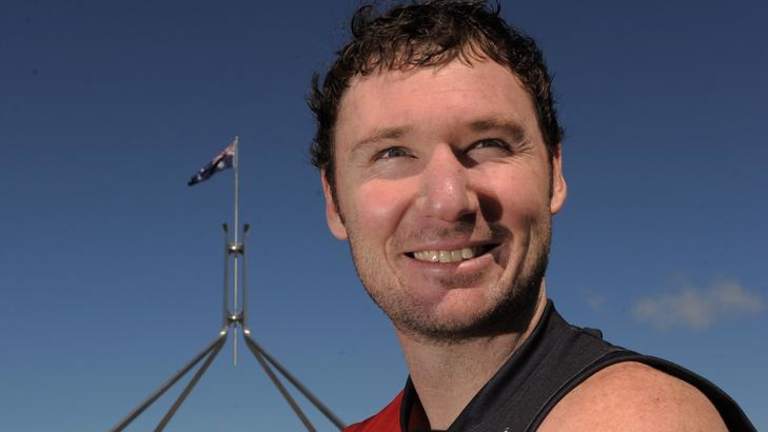 The former Adelaide Crow is keeping the bastards honest on Capital Hill as a political journalist for an Adelaide newspaper.
He'll run out for his first game for Ainslie when the reigning NEAFL eastern conference premier begins its title defence against Belconnen at Ainslie Oval today.
McGregor studied journalism during his 152-game AFL career and took up the craft when he retired after the 2008 season.
The obvious choice was to cover sport but the hard-working forward didn't want to write stories on his mates, so he covered the police and court rounds before moving to Canberra.
''I naturally assumed, and most people assumed, I'd go into sport but I had a good think about it and the last thing I wanted to do was to be reporting on my mates,'' McGregor said.
''I think it was a conflict of interest when 90per cent of the Crows list I was good friends with and to report on them the next year wouldn't be fair.''
The first thing he did when he got the job was call former teammate Robert Shirley, who was playing footy for Ainslie in the NEAFL, to talk about life in the ACT.
Inevitably the talk turned to football and ''Shirls'' couldn't give the Tricolours and coach Chris Rourke a big enough wrap.
An hour later Rourke was on the blower to McGregor and Ainslie's connection with the Crows entered its second phase.
McGregor's trademark strong leads and contested marking will form part of what is developing as a potent forward line for the reigning eastern conference premier.
The 31-year-old can play a key position up forward or down back, and could also pinch hit in the ruck - although he'd rather leave that to his teammates.
''I hope not [to play in the ruck]. I looked around and there's at least about five blokes bigger than me, so I'm hoping that gets left there at the moment,'' McGregor said with a laugh.
After retiring, McGregor has played the odd game for Henley in the South Australian Amateur Football League when he wasn't coaching SANFL club Glenelg to a premiership in the reserves last year.
It was the perfect start to his coaching career and he'll continue down that path as an assistant coach with Ainslie, in charge of the forward line.
While he wants to be a senior coach again, his journalism comes first and he has no ambitions to coach at the elite level.
''At the moment I'm happy with the way work's going. I love being a journalist, finding stuff out, and I love being in Canberra at the moment with federal politics. That's my 100per cent direction but where life takes you, you don't know for the future,'' he said.
His Tricolours debut coincides with that of Belconnen playing coach Matthew Lokan.
They've played against each other in the AFL - when Lokan was with Collingwood - and have also run into each other in the SANFL.
■ TODAY
NEAFL eastern conference round one: Ainslie v Belconnen at Ainslie Oval at 2pm; Queanbeyan v Tuggeranong at Margaret Donoghoe Oval at 2pm.