The AFL is used to being unable to please much of its public all the time, or in some cases, any time. And never is that more the case than when it comes to fixturing.
An uneven draw, in which teams play only five rivals twice and the other dozen just once, creates a virtual handicap system in itself. Throw in contractual obligations to various venues for certain ''blockbusters'' and the difficulty factor increases again.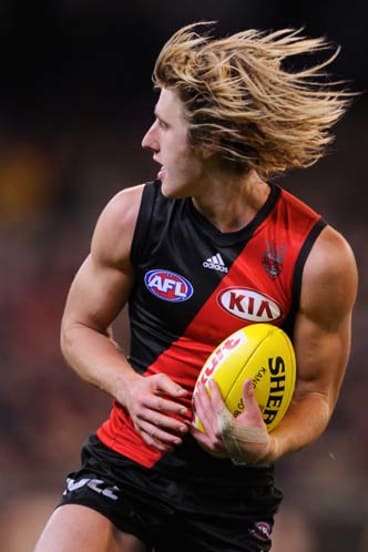 These days, in addition, there's the matter of the mid-season bye, which, judging by the club and player reaction currently being assessed before it goes to the AFL Commission, seems more than likely to become two byes per club in 2014 rather than the current one.
And that could open a whole new can of worms - for a fan base that has been getting itchy feet these past couple of weeks, reduced to six games per round, and more importantly, the same clubs agitating for an extra week off.
Because recent history indicates strongly that the matter of exactly when you have your break is significant, with the 2011 season - when with 17 teams at least one club per round had a week off - providing an interesting case study.
When Gold Coast entered the competition (the year before Greater Western Sydney), the AFL entered territory it hadn't known (an uneven number of teams) since Adelaide became part of the AFL in 1991, and for four years gave us a 15-team league. It decided to stagger the byes for 2011 as best it could, in a 24-round season having 19 rounds in which just one team had a break, and another five in which three sides sat it out.
What became apparent was that to have the break around mid-season proved perfect, but early on or late in the piece was a significant disadvantage. Indeed, over the first 13 rounds, and 14 games in which a side coming off a week's break took on a team that had played through, the side that had had the weekend off won just two.
That changed dramatically, however, in the cold and wet of late June and July. Between rounds 14 and 18, of seven games played between a rested side and one that played through, the team with the rest won six. And that was turned on its head again in the lead-up to finals, when the break only seemed to disrupt any momentum. From round 19 to 24, there were eight such games, the team that had played through earning seven wins over sides that had spelled.
They're pretty lopsided counts. And ones which the bye formula these past two seasons - of three weeks of just six games between rounds 11 and 13 - seem to have addressed.
Last year, there were 12 games played during and immediately after the bye rounds in which a side coming off a week's break faced up to one that had played on, the results an even split of 6-6. And not one of them was a result that didn't go the way form indicated it should.
The fixture also managed to minimise the lopsidedness of preparation, with several sides both coming off the byes playing each other.
Last week, there were four games involving a rested side and one that had played on, with three victories to those that had spelled. Again, none of those results was unexpected, though Hawthorn's strong finish against Carlton, and the Western Bulldogs' much better second half against Collingwood after looking likely to be humiliated indicated they'd both appreciated the break.
From an aesthetics point of view, meanwhile, the AFL has always been on a hiding to nothing when it comes to mid-season.
When eight games were the norm, it tried virtually every combination of games over a two-week period. There were several years with either a 5-3 or 6-2 split. In 2004, it scheduled just the one game in week two of break-time, mainly in reaction to the outcry after the previous year, in which there was a complete week's break for all 16 teams. That is something those now moaning about the allegedly dull past couple of weeks would do well to remember. And when it comes to maintaining interest in the AFL competition overall, the past couple of weeks have hardly been duds.
Indeed, AFL general manager of broadcasting, scheduling and legal affairs, Simon Lethlean, points out that last Saturday night's Essendon-Gold Coast clash at Etihad Stadium was the first Saturday night game this season to attract more than a million TV viewers.
''We think the three rounds of six games is the best model for maintaining the momentum of the season, better than the other combinations we've tried,'' he says.
''There's a lot of things to consider, requirements like two clubs not playing each other twice before round 11, in amongst all the other factors, like venue availability, player welfare and club requests, and in which we can still minimise the inequities.''
If the AFL Commission does go with the push for two byes in 2014, the most likely solution is to start the season a week earlier by scaling back the duration of the pre-season NAB Cup.
While cricket obligations have previously limited the number of venues that can be used in March, AFL football's involvement with Adelaide Oval and the new lights at Geelong's Simonds Stadium have offered some greater flexibility.
If the two byes are to be introduced, the most likely arrangement would be two lots of the current mid-season schedule, with three lots of six matches to be played between rounds 7-9 and again between rounds 14-16.
But if the clubs and players lobbying for an extra week off win their campaign, they'd be well advised to then bone up on the recent history of the impact of the bye on AFL football. Because the numbers say it's not just getting a rest that counts, but just as much when you get it.

Rohan Connolly, a senior football writer for The Age and radio broadcaster with sports radio station 1116 SEN, has been covering the game since 1983. A multi-AFL Media Association award-winner known for his passion and love of the game, he analyses the AFL for the newspaper and contributes a blog and weekly video, "Footy Fix", for The Age's football website, Real Footy.
Morning & Afternoon Newsletter
Delivered Mon–Fri.