THE AFL has expressed concern about the possible erosion of football's culture in which players do not reveal they are heading to another club until the season is ended.
The AFL has said it does not want free agency to create a situation like other sports - it did not specify, but NRL is the obvious example - whereby players are openly signed to a rival club in the middle of the season.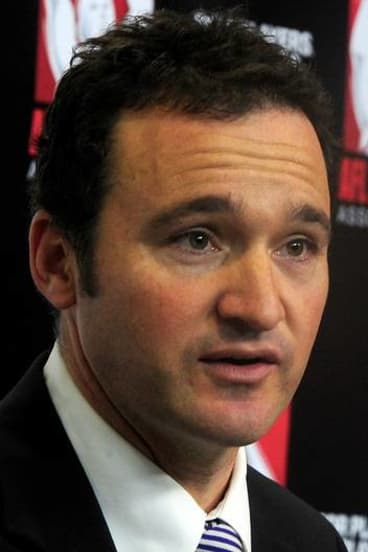 The AFL has sought and received club input into a rule that, in the past, has been aimed at preventing clubs from entering into ''binding'' agreements with players whom they poach before the season is ended.
On June 15 the AFL made it plain to clubs that it did not want the advent of free agency to create a situation in which, like rival sports, players were changing clubs mid-season.
In a letter to clubs, seeking input, AFL football operations chief Adrian Anderson said: ''This rule [4.7] has served the game well because it has generally ensured that the AFL has avoided the situation which occurs in some other sporting competitions where a player plays out a season for one club, having already signed with another club for the following year.
''We remain firmly of the view that such a situation is not a good one for the fans of the competition,'' he said.
Anderson said the rule in question ''is set to come under increasing pressure this year because of the introduction of free agency''.
He told the clubs that before free agency it had been difficult for clubs and players to enter any binding agreement ''while the current season is incomplete, due to the uncertainty concerning draft position and trades''.
The defections of Gary Ablett to Gold Coast and Tom Scully to Greater Western Sydney were the most notable instances where a player was long suspected to have been secured by a rival club before the season ended, but neither player would confirm it.
Clubs such as Port Adelaide have also suggested they would not select a player if they knew he was leaving - as Port coach Matthew Primus said of his out-of-contract midfielder Travis Boak, who is being heavily courted by Geelong and other clubs including Essendon.
Under free agency, an unrestricted player (with 10 years' minimum service) can know for certain that he will be at a specific different club the next year, whereas the draft system depends on ladder position and thus the player has no certainty until the season is finished and the draft order set.
In his letter to clubs, Anderson said rule 4.7 ''forbids a club reaching any binding agreement with a player from another club for the following season prior to the player completing his last game with his current club''.
Anderson said last night that the AFL had received some submissions from clubs on the issue.

Jake Niall is a senior sports writer at 'The Age' specialising mainly in coverage of the AFL. He writes a weekly column for 'The Sunday Age' and has been on staff with 'The Age' or 'Sunday Age' since 1995. Jake, who combines original news with commentary, match-based writing, features and analysis, has won a number of awards, including the Alf Brown award for the best performer in AFL media in 2012, the Melbourne Press Club's 2007 Quill award for best sports story in any medium and a Walkley award, shared with colleagues Richard Baker, Nick McKenzie, Caroline Wilson and John Silvester, for best coverage of a major issue (Essendon scandal) in 2013.
Morning & Afternoon Newsletter
Delivered Mon–Fri.