Magpies keen to work with clubs, AFL to fight drugs
COLLINGWOOD president Eddie McGuire says the Magpies want to "eradicate this issue" of illicit drugs in football by encouraging other clubs to address the problem.
McGuire said Collingwood was determined to discuss with its rivals and the AFL how best to get drugs out of the game when league boss Andrew Demetriou hosted a meeting of club chief executives on January 30.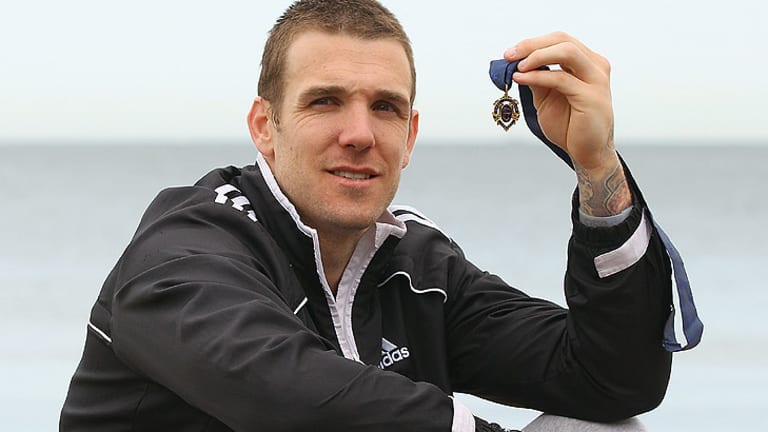 As reported in Fairfax Media on Thursday, several clubs are pushing for the power to bring in AFL-sanctioned drug testers to target-test players on a daily basis during their off-season holiday to identify footballers with illicit drug habits.
While Collingwood responded angrily on Thursday to the call by Fairfax Media's Caroline Wilson for the club to consider sacking superstar Dane Swan over his "cavalier" off-field attitude, McGuire said the drug issue needed addressing to help players with problems and to prevent others following suit.
"This is something we have to come to grips [with] as a community," McGuire said on his Triple M program. "We will lose a few along the way, it is inevitable, and that is just a statistical probability. What we have to do is to make sure we don't lose those on the fringes along the way as well."
A push to increase testing could put the clubs at odds with their players. The AFL Players Association declined to comment on the issue on Thursday, but it is understood the players' union has consulted AFL doctors over the potential for more stringent holiday testing.
McGuire said Collingwood would not comment on Wilson's column that Swan was a bad influence on his teammates through his off-field actions, which included some heavy nights out and a recent fight.
"We're not going to go into the blame game," he said. "What we don't want to start doing is having a witch hunt."
Collingwood has asked Swan if he is using drugs and he has denied it.
In response to the column, Magpies coach Nathan Buckley posted a defence on Twitter that read: "Still waiting for your call Caroline . . . not a quote in sight. Don't ever presume to speak on Collingwood's behalf."
McGuire said he did not know if any Collingwood player had tested positive to illicit drugs.
With aap
Morning & Afternoon Newsletter
Delivered Mon–Fri.