THE AFL's reluctance to encourage rejected footballers to pursue Olympic disciplines has not discouraged new Australian Sports Commission boss John Wylie, who says he wants to foster the initiative that helped transform British sport.
UK Sport's Pitch2Podium talent transfer program, which has led to soccer and rugby players, who have missed out on professional contracts, transferring to Olympic sports, was detailed at a recent meeting of Australian high-performance bosses at the Australian Institute of Sport.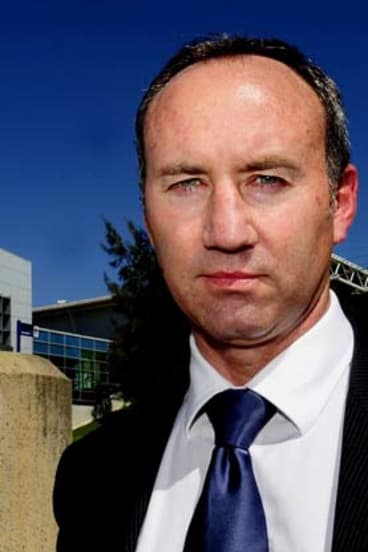 AIS director Matt Favier told Fairfax Media after the conference that the AFL would be ''a good community citizen by taking a bigger view than just their own sport'' by encouraging footballers who miss out in the league drafts to switch sports. The AFL responded by saying it did not want to ''lose'' footballers, even those who are consigned to playing at state league level.
There were more than 1500 nominees for this year's national draft and only 69 new players were drafted to AFL lists.
After the ASC announced on Friday its ''Winning Edge'' vision to address Australia's demise on the international sporting stage, Wylie said overlooked young footballers were ideal candidates to help boost the national Olympic stocks.
One of the focuses of Winning Edge is talent identification and the ASC has commissioned a new annual Sports Draft Camp to recruit athletes to Olympic, Paralympic and Commonwealth Games sports.
''If these are very good athletes who are going through the AFL draft and they, for whatever reason, don't make the cut, well why not give them the chance of glory in the green and gold rather than going back and playing for the Calder Cannons?'' Wylie said.
''Amazingly enough, the AFL draft today does not even include a kicking test. That goes to show just how far the tests for being an AFL athlete have moved away from traditional AFL footy skills to just straight athleticism.''
In Britain, the Football Association, Premier Rugby and other football associations supported the Pitch2Podium program that was launched in 2008 and was aimed at footballers aged between 18 and 22 who could not secure professional contracts.
Darren Campbell (soccer to athletics), David Price (soccer to boxing) and Sir Steve Redgrave (rugby to rowing) are high-profile examples of athletes who have transferred from football codes and won Olympic medals for Britain.
''I think competition is fantastic, I think competition is good for everybody, I think increased competition will sharpen the AFL and it will sharpen the Olympic sports as well. I think that's actually a real asset we can harness,'' Wylie said.
''We've got programs with all of these codes [AFL, NRL] so we deliver valuable services to those codes and we think that co-operation is a two-way street.
''We run an AIS program for the AFL, for example, which is a very, very good program and very valued by the AFL, so we are in partnership with them today and we do good things with them.
''So we will be looking to have a good-natured conversation with them and at the end of the day everyone likes to see Australia succeeding in international sport.''

Samantha Lane joined The Age in 2005 and has specialised in the coverage of Australian Rules football, cycling, Olympic sports and drugs in sport. A Quill award winner and part of the Fairfax team that won a Walkley award in 2014 for its coverage of the AFL's doping scandal, Sam has rich multimedia experience. She is part of the Seven network's Saturday night AFL television coverage and was previously a panellist on network Ten's Before the Game. Sam was The Age's Olympics reporter for the 2012 London Olympics, and covered the 2010 Delhi Commonwealth Games, 2008 Beijing Olympics and 2006 Melbourne Commonwealth Games for Fairfax. Her work has won awards from the Australian Sports Commission, the Victorian Institute of Sport, the AFL Players Association and the AFL Coaches Association.
Morning & Afternoon Newsletter
Delivered Mon–Fri.