Detectives want to interview star Collingwood player Harry O'Brien over his revelations he can identify the killer who shot dead a man in South America.
O'Brien has said he has had fears for his life after he witnessed the shooting more than two years ago.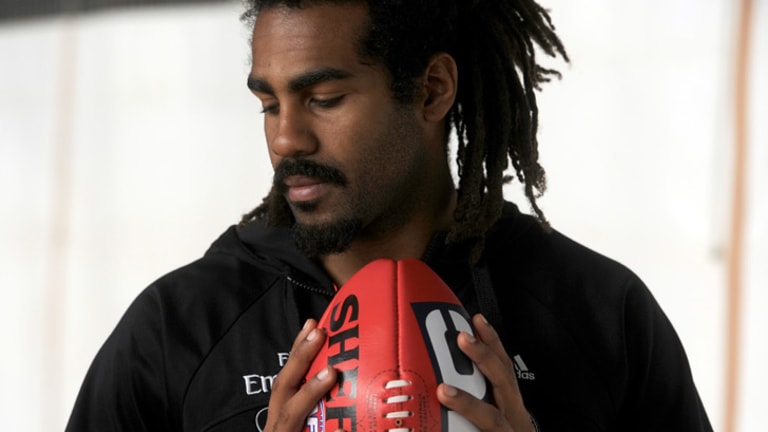 Assistant Commissioner (Crime) Steve Fontana told Fairfax Media police will approach O'Brien to ask him if he can assist with the international investigation.
O'Brien, 26, said he saw a man shot to death in Rio de Janeiro in 2011.
"I will have some discussions today about seeing him to see if he has information over the crime", Mr Fontana told Fairfax Media on Wednesday.
On Tuesday O'Brien spoke publicly over battling several personal problems including: ''Suicide, depression, seeing someone get murdered, knowing who'd murdered that person and not being able to say anything because that person would probably murder you.''
Police are likely to approach Collingwood to ensure any approach does not conflict with O'Brien's recovery from depression issues.
O'Brien was in a Rio de Janeiro slum visiting family on Christmas Day in 2011 when his morning walk to buy food was interrupted by gunfire, then a car crashed behind him.
Inside he found a young man bleeding from his throat from a gunshot wound. The footballer tried without success to save his life.
''As I looked into the car and I looked at this young man I could see a look in his eyes. There was a desperation,'' O'Brien told radio station SEN in April.
''I could see regrets. I could see anger, frustration. He knew he was taking his last breaths.''
But it wasn't until O'Brien returned to Melbourne weeks later that the full force of what he had witnessed hit him, leaving him with ''terrible'' depression, anxiety and post-traumatic stress.
'I lost full faith in the world and I was contemplating whether or not I should be alive.
''I lost full faith in the world and I was contemplating whether or not I should be alive,'' O'Brien said in April, adding at the time that he believed had recovered.
However, the events of the past week suggest the Pies star may have suffered a relapse.
As well as being diagnosed with floating bone in his ankle and a rumoured tiff with coach Nathan Buckley over a homophobic nickname given to a teammate, O'Brien told the media at training yesterday that he was battling personal demons, including sexual abuse, suicide and depression.
''When the time comes right, I will open up about these issues,'' he told reporters, ''but this is my personal experience and I have to do this in the public eye.
''And it's really tough, so if you guys could just give me a bit of space because I am going through some real stuff … It's really tough, really tough stuff.''
He has previously spoken openly about his father's suicide and the impact on his family.
Nathan Buckley yesterday vowed to support O'Brien through his troubles.
''I get the impression everyone thinks he is a basket case,'' Buckley said.
''He has been through some things that I couldn't imagine … He has carried these things for a long time and he feels by sharing them it shares the load a little bit - that's what a footy club is for.''
John Silvester is a Walkley-award winning crime writer and columnist. A co-author of the best-selling books that formed the basis of the hit Australian TV series Underbelly, Silvester is also a regular guest on 3AW with his "Sly of the Underworld" segment.
Morning & Afternoon Newsletter
Delivered Mon–Fri.