Pyke may miss if rain hits
WHILE Hawk Tom Murphy was the unlucky, but unsurprising, victim of skipper Luke Hodge's return, Swan Mike Pyke will be sweating about his participation in tomorrow's grand final.
Murphy was the last man into the Hawthorn team when he replaced a sick Hodge last week and, as he did in 2008, is set to spend grand final day as an emergency.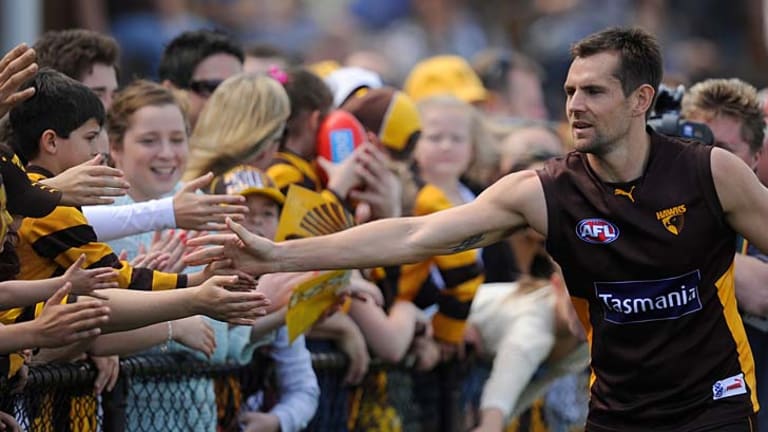 Sydney named an unchanged team but Melbourne's fickle weather could yet create a more significant casualty than the hard-working Hawk defender, with back-up ruckman Pyke under pressure.
The prospect of Pyke, a rugby union convert, becoming the first Canadian to play in an grand final has been one of the feelgood stories of the week but there may yet be a cruel twist in the tale.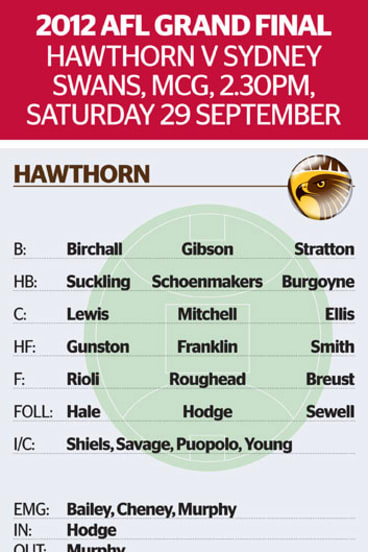 If the rain and possible hail being forecast in Melbourne tomorrow eventuates then Pyke could be a late withdrawal should the Swans hierarchy decide they need extra support at ground level.
Fellow big man Lewis Roberts-Thomson's versatility, plus his experience in big games, would ensure he would not be the unlucky man to go. That would leave Pyke, who has played every match since round eight, in danger of joining injured midfielder Ben McGlynn as a grand final casualty.
Defender Tony Armstrong and forward Trent Dennis-Lane, both emergencies, would come into contention should the heavens open.
A last-minute dumping would be a sad end to Pyke's season, as the former rugby star has improved dramatically. But the Swans are usually conservative at the selection table and leaving Pyke out would be a diversion from their normal forward set-up, which has seen Sam Reid supported by Roberts-Thomson and the resting ruckman.
There is, however, recent precedents of the Swans making a late change for tactical reasons. They left out key forward Tommy Walsh - this week's third emergency - for the qualifying final against Adelaide and brought in small forward Mitch Morton, who performed with distinction by kicking two goals. Morton, who had been ignored after his off-season move from Richmond until round 21, is part of the Swans' grand final line-up.
''We'll have a look at [the forecast] again for Saturday, but there are always subtle changes in regard to what we need to look at. But nothing changes as far as the focus goes … that's to win the contested ball and put pressure on the opposition, rain, hail or shine,'' coach John Longmire told the club's website.
''The reality is that we need to bring four quarters of hard-pressure footy and we need to maintain our pressure all over the ground.''
While Pyke has played 17 matches this season, Murphy has played only six for the Hawks.
Murphy was out of favour until Brent Guerra's injury on finals' eve.
As the Hawks underwent a major training session yesterday before team selection, Chris Fagan, head of coaching and development, said whoever missed out would not be the only player feeling gutted.
''There's always unlucky people at grand final time,'' he said. ''The strength of our team this year has been our squad. Not just the bloke who misses out this week [will be unlucky], but for the other six or seven players who have trained on it's going to be terribly disappointing for them. But they helped us get there and have been an important part of what we've done.''
Back-up ruckman Max Bailey and versatile defender Kyle Cheney have held their positions on Hawthorn's emergency list, alongside Murphy.
Morning & Afternoon Newsletter
Delivered Mon–Fri.