The reputation of former Melbourne president Jim Stynes will not be tarnished by any finding the club deliberately lost matches during his leadership, his widow says.
Stynes, who died almost a year ago, was club president in 2009 when the club was alleged to have deliberately lost matches in its efforts to secure better draft picks.
In a sometimes emotional interview, Sam Stynes defended her late husband, saying the former AFL star would not be tarnished by the tanking allegations.
"It worried me months ago because obviously investigations have been going on for six months and I became passionate and angry," she told 3AW.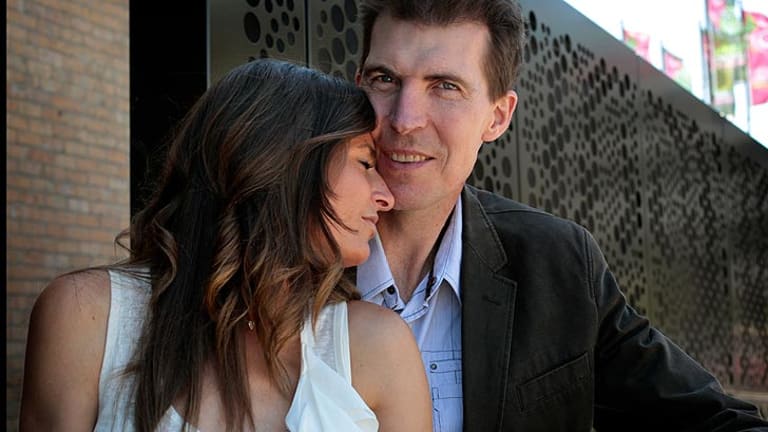 "To remember back when that happened, Jim was gravely ill. He may have made some mistakes in terms of possibly he should have stepped down from the club. But he wasn't working 24-7 in the club. He did the odd thing when he was needed. He didn't know what was going on all the time. He was gravely ill. It was not like he had a cold. He was fighting for his life. He had other more important issues that he was focusing on."
Sam Stynes doubted that her husband would have even been aware of the likely investigation into his club before he died.
"Did he know? I actually don't ... Did he know? I don't think he did actually, to be honest. He died March 20, you know what, I don't think he did.
"Look, it's hard to answer for him, because he's not here. I wish he was here to speak for himself and shed some light.
"We have to deal with very reality - sorry I'm stumbling over my words because it's obviously very raw and emotional – but he's dead. That's what we're all dealing with and grappling with really at the end of the day."
Sam Stynes said she wished her husband was still here to speak for himself, but in his absence, she was backing him.
"I just want him to be able to rest in peace. I don't think it tarnishes your reputation if someone doesn't want to erect a statue after him because of that, I go well 'good on you'. I couldn't care less. I couldn't care less," she said.
"What I find interesting in life is while people are riding high, there's so many people willing to go off their coat-tails to suit their own causes and purposes.
"He's not here to defend himself. In some ways I wish he was because he might have helped with the mess that it's been - the whole tanking saga."

Began his full-time career at The Age as an online sports reporter in 1999 before joining Sportal as the Deputy Editor of the AFL-Telstra online network in 2002. Rejoined the online desk at The Age in 2006 and was online sports editor between 2006 and 2016. Has covered two Olympics (Sydney 2000 and London 2012), numerous Australian Open tennis tournaments and several AFL grand finals. Reads the back page first. Hack golfer. Wannabe tennis star.
Morning & Afternoon Newsletter
Delivered Mon–Fri.