Tippett nominates for pre-season draft
The AFL has allowed Kurt Tippett to remove himself from Adelaide's list and nominate for the pre-season draft with set financial terms.

Tippett has nominated for the December 11 draft as an uncontracted listed player, unable to sign directly with Sydney as a free agent because he delisted himself.

The 25-year-old year will have two charges – relating to draft tampering and salary cap breaches – heard before the full AFL Commission on Friday.

As Fairfax Media revealed last week, Tippett has been offered a $3.55 million, four-year offer to join the Swans, and will earn another $975,000 in seasons 2017 and 2018 if he plays a minimum 20 games in each of his first four years at the club.
The hefty price tag may deter Greater Western Sydney, which holds first choice in the preseason draft, from drafting the forward before Sydney has a chance to. Tippett's delisting will enable Adelaide to reclaim midfielder Nick Joyce, who the club reluctantly delisted before last week's national draft.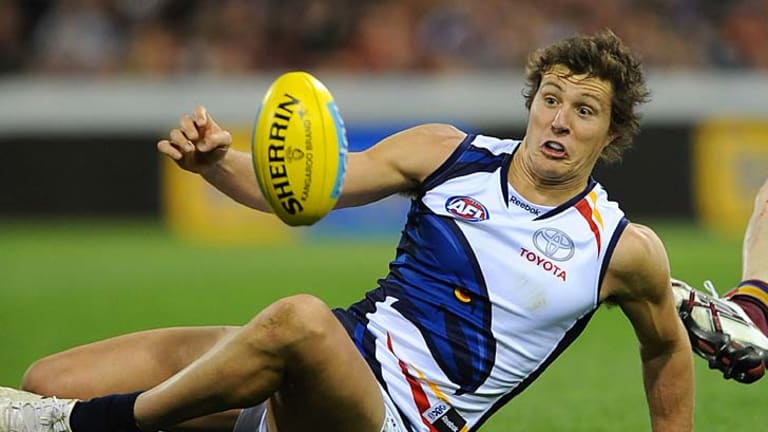 Adelaide confessed to the AFL late in last month's trade period that it had come to a secret arrangement with Tippett to trade him to the club of his choice for a minimum second round draft choice when his contract expired this year.

The Crows also agreed to underwrite $200,000 worth of third party payments when it re-signed Tippett at the end of 2009.

Tippett has until next Monday, December 1 to set his financial terms once the outcome from Friday's commission hearing is known.

Emma Quayle joined The Age as a cadet journalist in 1999 and has been covering football since 2001. She has won awards from the Australian Football Media Association and AFL Players Association for her feature writing, and specialised for many years in covering junior football and the AFL draft. Emma's two books - The Draft and Nine Lives (the story of former Essendon wingman Adam Ramanauskas' battle with cancer) - were published in 2008 and 2010.
Morning & Afternoon Newsletter
Delivered Mon–Fri.