To comprehend the dimensions of the tidal wave that is approaching Victorian clubs, consider this question: Which four or five clubs would be most confident of winning a premiership within the next three years?
OK, you've got the picture. Now ask the same question and extend the period to five years. Sydney should be Buddy confident of landing a flag, if not this year, then in 2015 or 2016. Gold Coast is in pole position from 2016, and could even arrive a year earlier given the Frankenstein list the AFL handed it.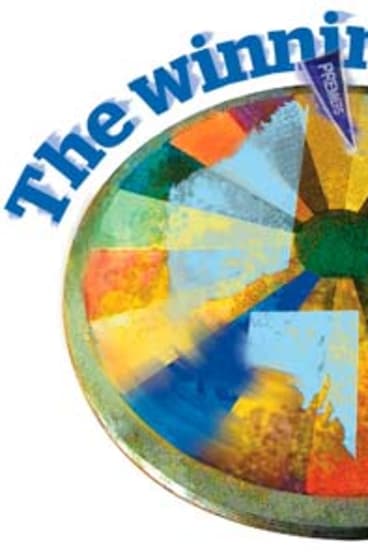 Port Adelaide is a serious show this year and should remain close for the next few years. Then, there's the Giants, a club slated to become the competition ''Predator'' - a team that no one sees while it kills everyone. They are well down on the 2014 ladder, but rank marginally behind the Suns on what I'd call the ''futures index'' - the market for a premiership sometime in the next five years.
Of the Victorian clubs, only Hawthorn would rank very highly on the flag-within-three-years ladder and, judged by their seven players aged 30 plus, the window could slam quickly for the Hawks; even contending next year will be difficult, barring a significant free-agent recruit or two. Collingwood isn't too far away, having fashioned a mini-rebuild and with another handy father-son in the pipeline, but the Pies would still rank behind at least four teams on the imminent flag question, and they have a sizeable number who can't kick.
Don't write off Geelong, you say? Well, the Cats can be all but dismissed as contenders this year. They are making a great fist at the near impossible - rebuilding a team while remaining in contention. Unfortunately, they are still losing two to three stellar players a season, and while their management has been superb, the system is against them. More recruiting rabbits will need to be plucked from hats by their David Copperfield, Stephen Wells, to keep them up with the Swans and Suns.
A matter of nine to 12 months ago, an awakened Richmond was on the rise and Essendon, despite peptide problems, was seen as a club very capable of winning a premiership within the next two to three seasons. Carlton had been confident enough in its prospects to dump Brett Ratten for Mick Malthouse, in the hope that the change would carry the Blues to the final frontier.
Today, each of that trio seem further from their next flag than they were during 2013. The Dons have had crucial draft picks removed. Carlton's 2009-11 first picks haven't measured up. The Richmond slide has been treated one of 2014's great mysteries, right up with the question of why Luis Suarez confuses opponents with dental floss. Here's one theory: the Tigers don't have enough good players.
Carlton, Richmond, Essendon and Melbourne are the only clubs, barring the expansion teams, that have not played in a preliminary final since 2001. Melbourne hasn't had a winning season since 2006. The Bulldogs are expansion victims, their rebuilding project - instigated after 2011 - delayed by the loss of Callan Ward and Jarrod Harbrow, and the fact that, like most lower/middle Victorian teams, they haven't had an opportunity to draft someone taller than 193 centimetres who can a) mark, and b) kick goals. Most of these big forwards are with the Giants and Suns, with another, Jesse Hogan, drafted straight onto Melbourne's long-term injury list.
St Kilda might have seemed too long range in projecting a premiership ''by 2020'' in its strategic plan. Actually, a six-year time frame would be an excellent outcome for playing in a grand final, much less winning one. Teams that do not have a reasonable base of talent take six to seven years minimum before a flag is possible.
North is improving and a top-eight team, but it has some distance to travel before it can contend. The Roos are replete with B-grade players, who haven't graduated to the elite level.
''The tidal wave was always coming,'' said one Victorian club's head of football, describing the impact of expansion. Today, as they stand on the shore and see the 100-foot swell, a number of officials from Melbourne clubs are worried. Some have taken their concerns about heartland hardship to the AFL's brass.
Melbourne clubs still see the Swans as competition priviligentsia, despite the phasing out of the cost-of-living allowance. The academies in NSW and Queensland are next in Eddie McGuire's sights. Sydney and Brisbane, however, are not in the same boat - the Swans are in the boat, the Lions in the water. Brisbane, too, has been shirt-fronted by expansion - deprived of early picks, whilse losing players to the Suns and then everyone else. The academies become valuable, one club official explained, when the club has multiple players in the same year - such as when Tom Liberatore and Mitch Wallis were in the same draft as Bulldog father-sons.
Free agency has been another factor that has hurt the likes of the Dogs, Dees and Saints. Gun free agents, such as Franklin, don't want to play for clubs unless a premiership is within their career lifespan. Expansion and free agency compensation mean that almost every team gets only one pick inside 20.
The go-home factor can still be exploited by Victorian teams, who will purloin the odd Giant or Sun over the next few years. But the sheer number of Victorian teams means that spoils of homesickness are diluted, and if a genuine top-shelf talent is available - e.g. Jeremy Cameron or Dylan Shiel - the auction for his services ensures that the successful club will pay a hefty price.
Port's ability to land home-comers Jared Polec, Brad Ebert and Jay Schulz has been an underrated factor in its turnaround. Port's revival remains a source of hope for all downtrodden clubs. Adelaide, meanwhile, won the recruiting battle but lost the retention war, losing an entire spine to clubs in other states. A forward line featuring Kurt Tippett, Jack Gunston and Taylor Walker would be beyond most defences.
A downturn in Victoria will have major economic ramifications for the code. The game counts on having 70,000 watching Carlton, Collingwood, Essendon, Hawthorn and Richmond play one another, not 50,000 - which is about what you'd expect on Sunday night for Collingwood v Carlton.
The AFL can mend the failed fixture. More worrisome is how heartland fans will deal with a prolonged period of making up the numbers.

Jake Niall is a senior sports writer at 'The Age' specialising mainly in coverage of the AFL. He writes a weekly column for 'The Sunday Age' and has been on staff with 'The Age' or 'Sunday Age' since 1995. Jake, who combines original news with commentary, match-based writing, features and analysis, has won a number of awards, including the Alf Brown award for the best performer in AFL media in 2012, the Melbourne Press Club's 2007 Quill award for best sports story in any medium and a Walkley award, shared with colleagues Richard Baker, Nick McKenzie, Caroline Wilson and John Silvester, for best coverage of a major issue (Essendon scandal) in 2013.
Morning & Afternoon Newsletter
Delivered Mon–Fri.