Western Bulldogs' record $18m profit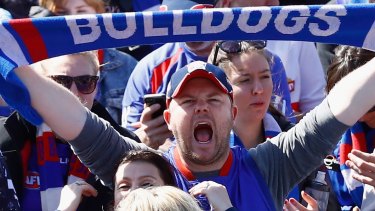 The Western Bulldogs have revealed a total profit of more than $18 million for 2018, the vast majority derived from the value of the freehold land assigned to the club as part of redevelopment of the Whitten Oval precinct.
"This is an outstanding result, which everyone at our club should be proud of given their own individual contributions," chief executive Ameet Bains said.
"This result was achieved with a reduction in competitive balance funding from the AFL.''
The club says the financial return ''comprises a profit before redevelopment activities of $2,207,274 and a profit from redevelopment activities of $15,887,059'', leaving the club with assets of $45.8 million and no bank debt.
Said Bains: "We are extremely pleased with the club's financial position, but remain acutely aware of the need to grow our revenue streams to fund an expected increase in costs across the business over the next few years.''
Significantly, the club has posted a profit in excess of $1 million for the fourth straight year and comes after president Peter Gordon flagged the club's intentions to off-load their remaining pokie machines with the proceeds to be tipped into the Whitten Oval redevelopment.
"The Bulldogs' board and executive are working to carefully plan our exit from gaming machine ownership, as well as plan for costs associated with the ambitious plans we have for the redevelopment [of the Whitten Oval precinct],'' Bains said.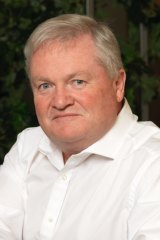 A year ago, AFL Commission chairman Richard Goyder admitted that he hated pokies, and vowed to use his personal authority to wean clubs off them.
This year Collingwood, Melbourne, Geelong and the Bulldogs have followed that lead and signalled their intentions to depart the lucrative but controversial revenue stream.
Last month, Gordon reflected on the drastic change of face for the club which went close to merging with Fitzroy in the late 1980.
"We've come a long way since those days,'' Gordon said at the best and fairest.
''In 1989 we had total earnings of just under $2 million, this year we will turn over more than $55 million.''
Scott Spits is a sports reporter for The Age