Capitals cop a double blow
CANBERRA CAPITALS have got an up-close look at the best sides in the WNBL in the past few weeks. On Saturday night they got to see perhaps the best of them.
After facing Adelaide and Bendigo, the Capitals battled reigning champions Dandenong Rangers losing 91-72 at Dandenong Stadium.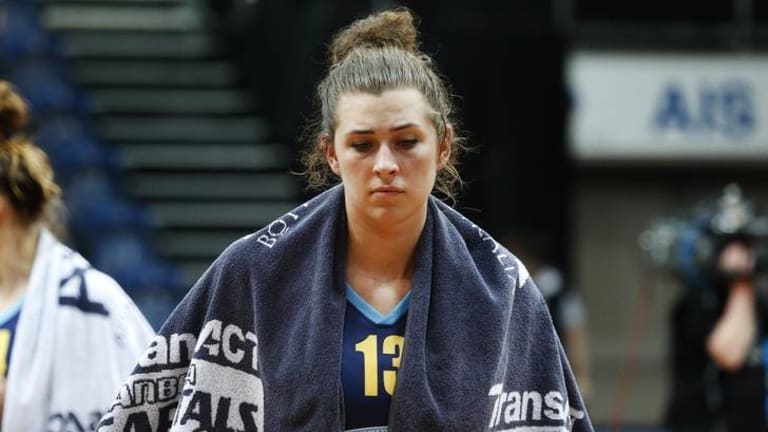 The loss left the Capitals with two losses from their weekend double following their loss to Logan Thunder on Friday night.
The Capitals' torrid road schedule continues with a clash in Sydney on Friday night, followed by the ''Doomsday Double'' against West Coast and Adelaide in a fortnight's time.
However, Canberra (5-6) remains just one win outside the top four after competition leader Bendigo outlasted fourth-placed Bulleen 73-61 on Saturday night.
Capitals reserve centre Alex Bunton and forward Brigitte Ardossi both led their side with 13 points while Valerie Ogoke, Sam Norwood and Nicole Hunt fought hard for eight points each.
Capitals coach Carrie Graf said she could take positives from the weekend, despite the two losses.
''We played about 20 minutes of good basketball,'' Graf said.
''But with the depth on the other side, we were always going to battle tonight.''
The Rangers depth has got them out of plenty of jams this season and, once again, it proved vital against a fired-up Capitals side who led at quarter-time and controlled the rebounding count, which frustrated the home side.
But after half-time, the Rangers put their stamp on the match to build a double-digit lead, one that would pass 20 in the final term before some late baskets from Ogoke took it down to 19.
While London Olympian Jenna O'Hea led the Rangers with 22 points, seven assists and five rebounds, just as impressive were several cameos from the Rangers bench led by Sara Blicavs, who had 17 points and six rebounds in just 21 minutes on court.
The Rangers ended up splitting the rebounding count 40-40 with the Capitals but their pressure defence forced 21 turnovers from the tiring visitors, many of which ended as lay-ups.
Graf said her side wouldn't be put off by the losses and had plenty of improvement to come.
''We don't worry too much about the margin of matches at this stage because we have a group which is growing and maturing,'' she said.
''There were patches of play in which we were good but we faced a team with three Olympians and a couple of future Olympians as well.''
AT A GLANCE
DANDENONG RANGERS 91 (J O'Hea 22, S Blicavs 17, K Phillips 14) bt CANBERRA CAPITALS 72 (A Bunton 13, B Ardossi 13, S Norwood 8) at Dandenong Stadium on Saturday.
Morning & Afternoon Newsletter
Delivered Mon–Fri.