Documentary to raise awareness of NBA star Patrick Mills' indigenous heritage
When San Antonio Spurs guard Patrick Mills speaks of his indigenous heritage, the response is often confused looks on American faces.
It's a desire to raise awareness of his culture that prompted producer and DJ Rush to make a documentary on his journey from skinny Canberra kid to NBA star.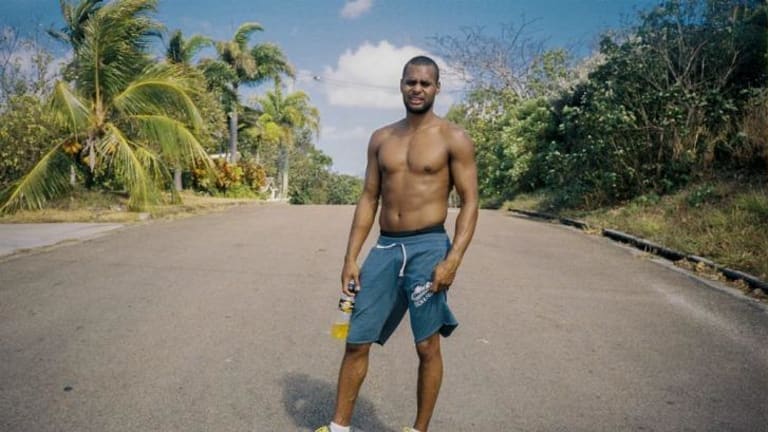 Mills is just one game away from realising a childhood dream of winning an NBA title, the Spurs leading 3-1 in a best-of-seven series against Miami after winning game four on Friday morning Australian time.
Mills is using his heritage as inspiration and wants to fly the flag on the NBA "big stage".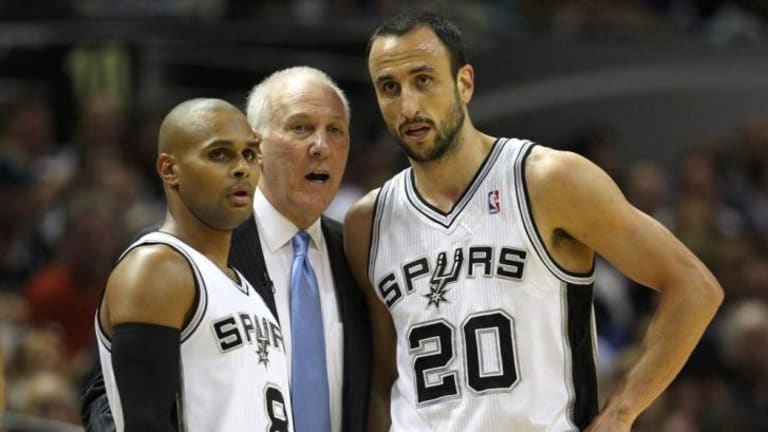 Before a series-clinching win over Oklahoma City in the Western Conference finals, Spurs coach Gregg Popovich told the squad of the importance to Canbera product Mills of Mabo Day on June 3, the anniversary recognising the 1992 High Court battle that awarded land rights to indigenous Australians.
It was a step in the right direction to raise awareness of the culture of Mills, who has been instrumental in helping Spurs to a 3-1 NBA finals lead over Miami.
Mills contributed 14 points, including 4-6 from three point territory, and two assists in the Spurs dominant 107-86 win in Miami on Friday.
They can wrap up the title with victory at home in game six on Monday.
He was taken aback by Popovich's gesture and Rush, also a Canberran but now based in Melbourne, wants to spread the message further through his planned documentary For My People.
"This is how the whole project started. I went to visit Patty in America and I asked him, 'What do they [Americans] think you are?''' he said.
"He said, 'They have no idea, they think I'm African-American.'''
"They'd hear his accent and realise he's Australian, then they'd ask where his parents are from.
"That would open up a whole can of worms, they'd be like 'what do you mean Indigenous Australians? There's black people in Australia?
"What's really good is they want to learn about it and they're fascinated about hearing about it."
Mills, in his fifth NBA season, has established himself as an important role player for the Spurs' championship bid.
In fact, NBA statistics in The Wall Street Journal show Mills is the hardest working and fastest player in the NBA, clocking up more distance per minute than any other player in the league of superstars and millionaires.
The 25-year-old point guard travels 6.28 kilometres every 48 minutes he's on court, but the data is skewed because the Spurs use the energetic former Marist College student in bursts.
But the stats could help Mills boost his earnings in the off-season as he searches for a new contract and decides whether to stay with the Spurs or join a new franchise.
Mills is the first player of Australian indigenous heritage to play in the NBA finals. His father Benny is a Torres Straight Islander, and mother Yvonne was part of the Stolen Generation.
It's one of the biggest and most hyped stages in world sport, but he's just as comfortable on the remote Thursday Island, immersing himself in traditional Torres Strait Islander culture with his family.
When Mills is there, he's treated no differently to the 5000-odd locals. And that's the way he likes it.
"You've got this Indigenous kid who could be on the island one weekend doing traditional dancing and singing, and the next week he could be playing in front of 20,000 people in America,'' Rush said.
"It's such an amazing lifestyle contrast. A lot of eyes are on Patty at the moment, and I'm sure a lot of his fans would have no idea [about his background]."
Accompanying Mills and his family to Thursday Island last September convinced Rush his story needed to be told.
"You can walk around the whole island in 45 minutes,'' he said.
''Patty is the most humble and laid-back guy. I say to people if you met him at a BBQ, you'd have no idea he's this incredible basketball player.
"It's the island lifestyle which gives him his laid-back nature.''
It also helps keep his feet on the ground.
It would be easy to get swept up in the glitz, glamour and rich contracts of the NBA, but those close to Mills say he hasn't changed one iota.
"I feel like this documentary can change some people's lives, in terms of being inspired or motivated, not just Indigenous kids, but any kid around the world,'' Rush said.
"It will almost have a hip hop, music vibe to it. I want to present it in a way where they're getting inspired and learning about indigenous culture. But it's got an edge to it.
"The other reason I'm doing it is some people in Australia have no idea who Torres Strait Islanders are. They see the flag next to the Aboriginal flag and have no idea what it is.''

Jon Tuxworth is a sports reporter at The Canberra Times.
Morning & Afternoon Newsletter
Delivered Mon–Fri.