Jackson shrugs off US Olympic 'banter'
Basketball great Lauren Jackson has brushed aside claims the United States would only face tough competition at next month's Olympic Games if it fielded a second team, declaring the Opals were aiming to achieve ''exceptional things'' in London.
US point guard Sue Bird, Jackson's best friend and a teammate on the WNBA's Seattle Storm, last month highlighted the confidence in her camp when she said: ''The US, we could probably have a second national team and they would probably be our toughest competition,'' she said. ''I mean no disrespect with that. It just speaks to the level of talent and the volume of talent that the US has.''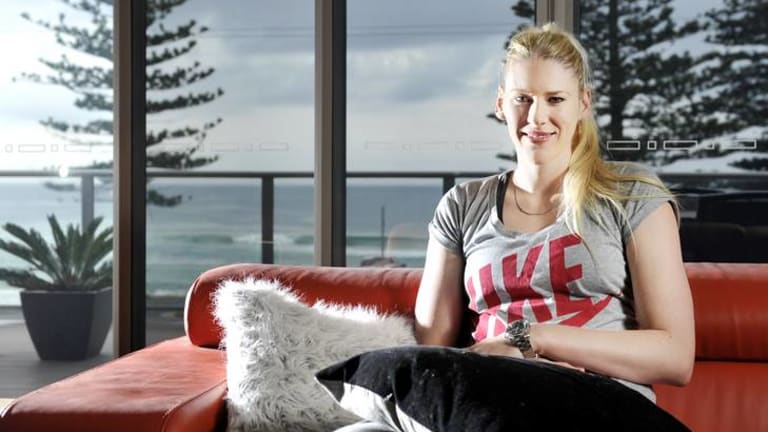 Australia has been denied gold by the US in the past three Olympics, something Jackson and point guard Kristi Harrower, both preparing for their fourth Games, are well aware of.
Bird's comments have been noted in the Opals camp, but Jackson, speaking after the Opals' Olympic squad was announced yesterday, said she had not discussed them with her good friend.
''I don't really care, it's just banter. We are just going to go out there and do our best. That's all we have ever done … and have no regrets at the end of it,'' Jackson said. ''Sue is my best friend, I don't know, maybe they [the comments] were taken out of context. Maybe she really thinks that.
''I have said that in the media before - that America could probably take their A, B and C team and get gold, silver and bronze. But, you know, who knows? I think that we have a very good team and I think that we have a chance of doing something special.''
Australia and its long-time nemesis are grouped in different pools, and may only meet in a gold-medal playoff.
The Opals must first negotiate the preliminary rounds against several strong nations, including Russia, Brazil and Britain, the latter first up on the schedule and coached by a familiar face in Tom Maher.
''We have a long road ahead just to get to that gold-medal game, so we are not focusing too much on that,'' Jackson said. ''We have come so close so many times. We want to do exceptional things.''
The focus now turns to the three-match series against Brazil, beginning tomorrow at Hisense Arena. Brazil is the world No.6 and boasts WNBA star Erika De Souza.
Morning & Afternoon Newsletter
Delivered Mon–Fri.