Canberra Capitals centre Marianna Tolo will today confirm she will leave the club to take up a lucrative deal in Europe.
As The Canberra Times reported last month, the Australian Opals star believes the time is right to test herself overseas after dominating the WNBL in recent years.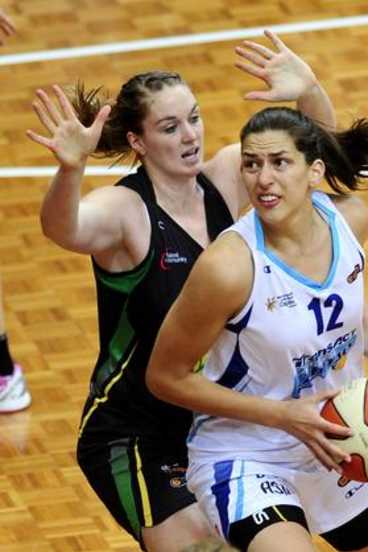 With champion forward Lauren Jackson set to rejoin the Capitals next season, Tolo's departure has dashed Canberra's hopes of fielding the league's best front-court partnership.
Recent media reports suggest Tolo may play alongside former Capitals teammate Natalie Hurst at French club Aix en Provence.
Tolo won Canberra's Most Valuable Player award in 2009-10 and 2010-11, and her departure is a big blow to the WNBL heavyweight.
The 22-year-old is in the Australian Opals' preliminary Olympic squad, and is likely to make her Games debut in London later this year.
Canberra missed the WNBL finals last season for the first time since 2004-05.
Tolo's decision means Capitals coach Carrie Graf is likely to intensify her search for a quality player to ease the pressure on Jackson in the paint.
Locally-produced centre Alex Bunton has signed with the club, but dislocated a kneecap playing for the Australian Institute of Sport in Japan.
However, the 18-year-old is expected to be fit in time for the start of the 2012-13 WNBL season in October.
Bench forward Hannah Bowley has also told the club she won't be back, while Brigitte Ardossi is yet to recommit to the seven-time champions.