Boden and Breen in fast lane
Canberra hurdler Lauren Boden slashed half a second off her 400 metres flat personal best during a meet in Dormagen, Germany over the weekend.
Boden, who will be Australia's only representative in the women's 400m hurdles at the London Olympic Games, won the 400m in 52.82 seconds.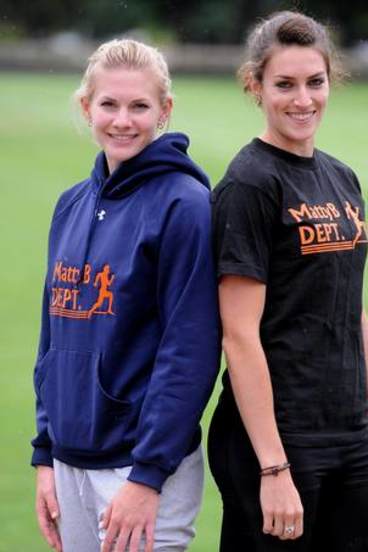 Training partner Melissa Breen completed the sprint double in Dormagen. She won the 100m in 11.38s and the 200m in 23.73s.
''The fastest 100m I have ever run in Europe!'' Breen tweeted. ''So happy with today.''
It partially made up for the fact that Breen's Australian women's 4x100m team was knocked out of the top 16 and a spot in the Olympic field after Poland and Switzerland moved past them on the rankings in Helsinki on the weekend.
But the Australian men's 4x100m relay team retained their spot in the Games field.
The squad, headed by Joshua Ross, is currently ranked 15th in the world, with the top 16 nations claiming spots in the Olympic field. The Netherlands improved to 16th after the European titles yesterday, but they and 17th-placed Russia were unable to go past Australia on combined times.
Meanwhile, the massive task confronting defending Olympic pole vault champion Steve Hooker just got bigger. Gold-medal favourite Renaud Lavillenie from France won the European title in Helsinki yesterday with 5.97 metres - the best clearance in the world this year. German Bjorn Otto was second with 5.92m.
Hooker's best clearance this year was 5.72m indoors at his training venue in Perth in May.
''One of the great pole vault comps of all-time today in Helsinki,'' Hooker tweeted. ''Congrats to Renaud and Bjorn! Amazing to watch.'' AAP