Australia's newest boxing champion Sam Soliman has taken a longer more difficult route to the top than perhaps any of the nation's previous world title-winning pugilists.
His unanimous points win over Felix Sturm in Germany on Sunday, which earned him the IBF middleweight crown, represented the crowning glory of a long career.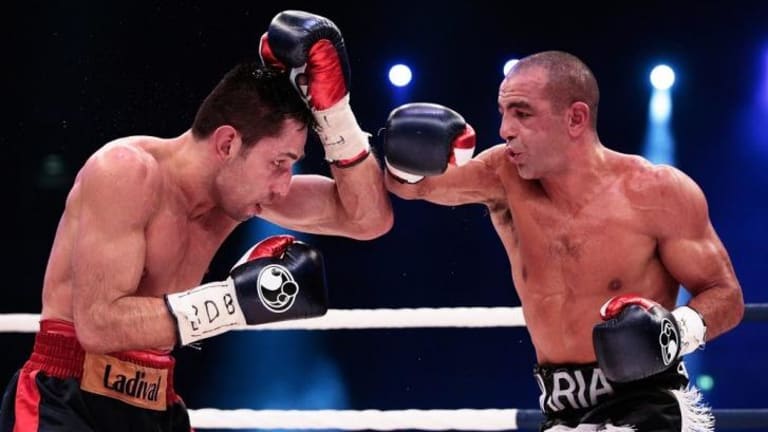 At 40, an age when most boxers have hung the gloves up, Victorian Soliman is in his prime.
He hasn't lost for six years, but it's been an arduous slog for the ever-smiling Soliman.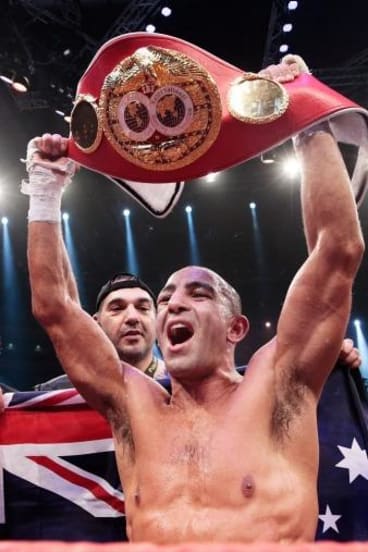 The Victorian has endured a mix of highs and lows since turning professional in 1997.
He won Australian titles in three divisions and several regional middleweight belts, but has suffered 11 losses in 56 bouts and more than his fair share of setbacks along the way.
Between 1999 and 2001, he lost five times in nine fights, three of them coming while he was based in Europe.
He has lost three times to Anthony Mundine and recently had to defend his reputation after a positive drug test following his first bout against Sturm in Dusseldorf in February 2013.
The Bund Deutscher Berufsboxer (BDB), the German organisation supervising the fight, which Soliman won on a unanimous decision, announced he had tested positive for an illegal stimulant.
They changed the result to a no contest and banned him for nine months.
As someone who has always championed the virtues of physical fitness and clean living Soliman vehemently denied he had taken any kind of banned substance.
Lawyers from three countries were hired to help him clear his name and legal action was taken against the BDB.
Ultimately, his B sample tested clean for any substances prohibited by the IBF and he retained their No.1 ranking.
While waiting for his mandatory shot, he stayed in shape with a ninth-round stoppage of compatriot Les Sherrington in Melbourne last December.
The IBF title changed hands twice, from fellow Australian Daniel Geale to Englishman Darren Barker, who lost it to Sturm.
The German made unflattering remarks about Soliman and his team in the leadup to the rematch, giving him even more motivation.
"The best payback is in the ring," Soliman told AAP two days before then fight.
With the win comes the chance for greater pay rather than payback as the phenomenally fit veteran looks to cash in after his long haul to the top.
A unification bout, especially against WBA champion Gennady Golovkin, who Geale and another Australian, Jarrod Fletcher, are also chasing, is his main goal.
Morning & Afternoon Newsletter
Delivered Mon–Fri.