Canadian import Stephen Blunden reckons Canberra doesn't get the recognition it deserves - neither does Australia's ice hockey league.
Blunden was integral in the Brave's inaugural season last year, scoring 36 goals in 24 games as they reached the semi-finals.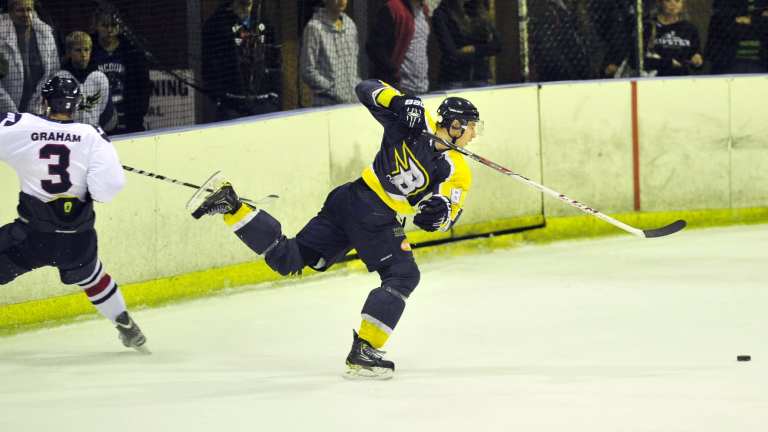 He is the only import to return to Canberra this season, but said he had no hesitation returning to the nation's capital after a playing a stint in France.
"I don't think people give Canberra the respect it deserves," Blunden said. "I love the city, the fans are great, it's just fun playing hockey here.
"It's a great group of guys, we all just come together and gel so well, we all work hard for each other and stand up for each other. Almost every night we're hanging out even if it's away from the rink and they're just fun to be around."
Blunden played with Cholet in France, but said Australian ice hockey could stand its ground.
"I think it's a lot rougher here than it is over in Europe. The refs let a lot more go, which is fine by me. I like it, it's a lot more fun, it gets the fans behind the game."
Blunden has started this season with six goals in the first seven matches, but the Brave have only registered three wins. Blunden said he and the team needed to lift their defensive game.
"I don't think we'll have a problem scoring goals this year, we've brought in a lot of good guys, we've just got to play better defensively as a team and we'll be fine."
SATURDAY: 5.30pm, Canberra Brave v Adelaide, Phillip Swimming and Ice Skating Centre.