It doesn't rain, it pours. That's been the case in Canberra over the past nine days as the nation's capital ended its five-year AFL draft drought in emphatic style.
Four Canberrans joined AFL lists around the country with Jack Steele (Greater Western Sydney) and Logan Austin (Port Adelaide) added to senior lists, while basketballer Ivan Soldo (Richmond) and Aaron Vandenberg (Melbourne) joined rookie ones.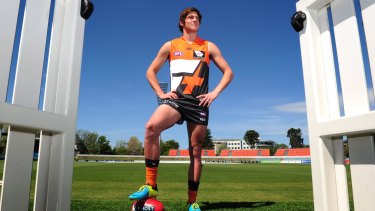 It's ended a draft drought dating back to when the Western Bulldogs picked up Jason Tutt in 2009, although former Eastlake forward Josh Bruce joined the Giants as an ACT-NSW zone selection a year later.
It's also the biggest haul from the ACT since 1996 when five Canberrans joined AFL lists (Brad Fuller, Brett Howman, Luke McCormick, Steve Mahar and Adam Ryder - the last two as rookies).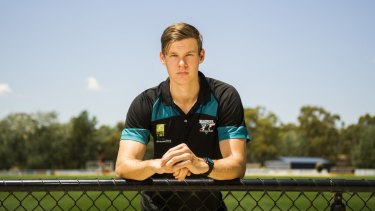 Hopefully it signals the return of the nation's capital to an Aussie rules breeding ground like it was back in the day, with Alex Jesaulenko, James Hird and Craig Bolton all to have grown up here.
Bolton, who played in the Sydney Swans 2005 premiership, thinks there are three reasons behind the surge - the Giants academy, which helped develop both Steele and Austin, the NEAFL, where Vandenberg played, and the NSW-ACT Rams returning to the TAC Cup.
While they cop plenty of flack from some sectors of Canberra due to their $23 million, 10-year deal with the ACT government, there's no doubt the Giants have played a role not only through their academy, but also in raising the profile of the AFL here with regular games.
With talk of the Western Sydney Wanderers setting up an academy at Blacktown, you can't help but wonder if the Wanderers could play a similar role to the Giants in generating a legitimate pathway to the elite level.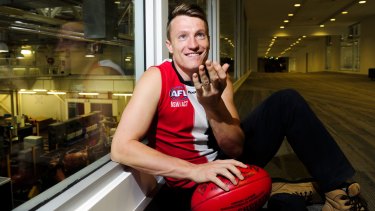 Regardless of the reason, there's no doubt this year's drafts have given Canberrans cause to get excited about next year.
While Austin and Soldo will be given time to develop, Steele is a legitimate chance of making his debut next season - the GWS marketing department should get in coach Leon Cameron's ear about Anzac Day at Manuka Oval.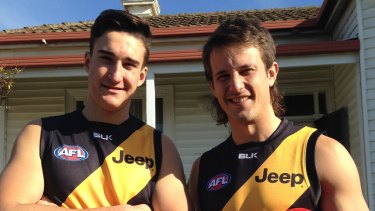 Vandenberg is 22 and has joined a rebuilding list, which could provide him with the opportunity to also get a game in 2015 if he shows Demons coach Paul Roos he can find the footy as readily in the AFL as he could in the NEAFL.
Tutt has just switched clubs to Carlton in the search for greater opportunities after struggling to get a decent run at the Bulldogs, so he could enjoy a breakout year.
If Bruce (shins) and Phil Davis (kidney) get back to full fitness after this year's injury woes, then it could be a big AFL season for Canberra.
It's just a shame we have to wait 'til April for it to get under way.
David Polkinghorne covers the Canberra Raiders, local rugby league, Canberra Cavalry, racing and cycling, along with every other sport, for The Canberra Times.