Canberra launches Brave ice hockey
Canberra's new-look ice hockey team, the CBR Brave, has signed two imports from Finland and has unveiled its logo for the Australian Ice Hockey League season.
The imports will join the Brave at the end of their commitments in their home country, with one expected to be available for the season-opener on April 12 against the Newcastle North Stars at the Phillip Swimming & Ice Skating Centre.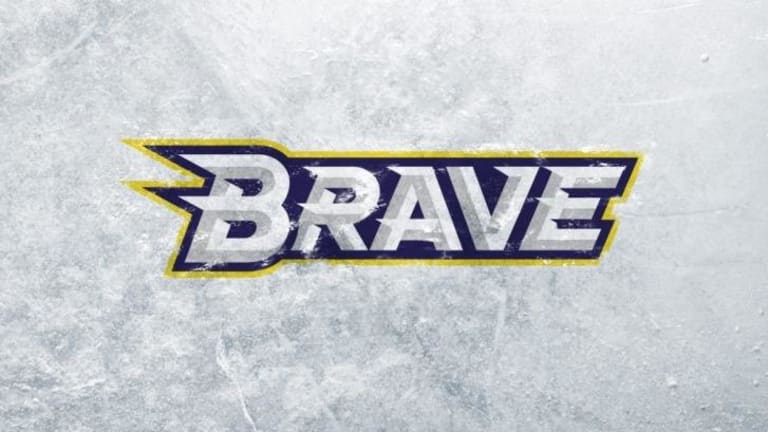 The other is likely to arrive in Australia after two or three weeks of the 27-game season.
Brave coach Matti Luoma is on the lookout for the final two imports and is casting his net across Europe and North America.
About 25 players are training as Luoma hopes to put a competitive side on the ice after the Canberra players resurrected the team after the demise of the Canberra Knights.
The Brave's logo features yellow, navy blue and white in a sign of what the team's jerseys will look like when they are released next week.
Fielding a competitive team was one of three pieces of criteria the Brave needed to fulfil to gain a provisional one-year licence into the AIHL.
Luoma believes they will be able to do that, with the full quantity of four imports to play alongside Australian representative Mark Rummukainen and returning Knights players Chris McPhail and David Lewis.
"We have a couple of good Aussie players coming back like Chris McPhail and David Lewis," Luoma said.
"It makes a big difference to have that sort of quality and I'm confident we have a good team.
"We were off the ice a bit when this first happened, but we've been training twice a week since I've been back and a couple of weeks with the other coach before that.
"We're working very hard to get the guys we need, but we're still looking and have many options to decide which ones are the most suitable for what we need in our line-up."
The Brave is also making progress away from the ice.
The team has secured 10 sponsors so far and is in negotiations with several potential naming-rights sponsors.
The logo has been split into two – one with the full Brave name and the other using just a "B" symbol.
The "B" symbol will be used on the majority of Brave merchandise, such as hats and beanies, while the full version will be used elsewhere.
Brave management want the "B" symbol to be used in a similar way that Major League Baseball giants the New York Yankees have marketed their NY logo.
Lee Gaskin is a sports reporter at The Canberra Times.