She was unheard of before the start of the season, but 17-year-old rookie Julia De Angelis is quickly developing into one of the unsung heroes of Canberra United.
United will be hoping for another strong game from its midfield stopper as it aims to extend its unbeaten run against top of the table Perth Glory to 11 games at the Ashfield Sports Club on Saturday.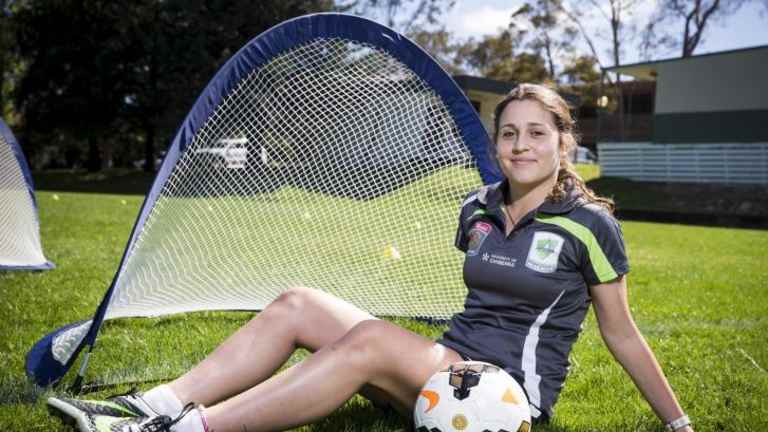 After coming off the bench for the first three games of her debut W-League campaign, De Angelis had a terrific impact in her first appearance in the starting team in last week's 2-0 win over the Brisbane Roar.
De Angelis collected the team's player of the game award for her negating role on Roar speedster Hayley Raso as she provided the perfect link between the defence and the midfield.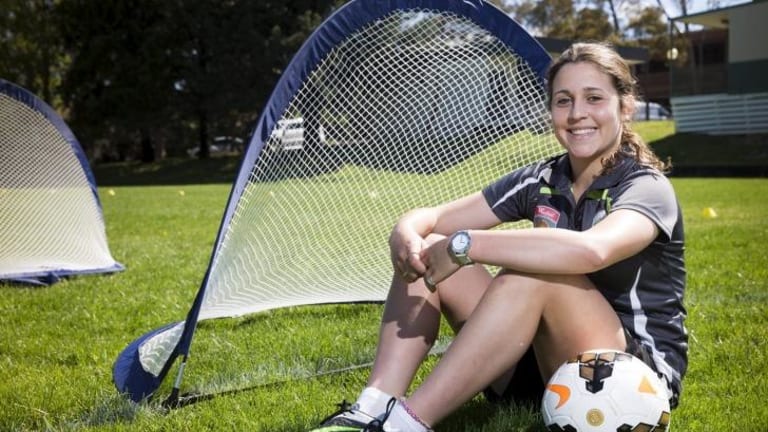 However, the task doesn't get any easier with the trip across the Nullarbor to face a Glory side that has a perfect 12 points from the opening four rounds.
The Glory displayed all its attacking brilliance in a 10-1 thumping of the lowly Western Sydney Wanderers last weekend.
De Angelis believes United can maintain its momentum, having righted the ship after a surprising 4-2 defeat to Melbourne Victory a fortnight ago.
"The loss against Melbourne really shocked us," De Angelis said.
"At training we were switched on and we really wanted it and we came out and did our thing.
"Going up against Perth will be a hard game, but I think we'll be up for the challenge."
United has had the wood over the Glory since the competition's inception in 2008, winning seven of their 10 previous encounters and drawing three times.
But the red-hot form of striker Katie Gill, completed with the pacy Samantha Kerr and midfield general Collette McCallum, give the Glory a more formidable look.
De Angelis has made the most of her opportunity since injuries to Meg McLaughlin, Grace Gill and Jennifer Bisset opened up spaces in the United midfield.
She represented Australia at under-17s level last year and impressed this season with ACTAS in the ACT Women's Premier League.
"Getting a starting game under my belt was really unexpected, so I'll keep working hard and getting experience from the girls," she said.
"It was pretty hard getting into the work ethic and the intensity of the W-League, but I think I'm adjusting pretty good so far.
"The intensity is the main thing."
SATURDAY: W-League: Perth Glory v Canberra United at Ashfield Sports Club, 6pm (AEST).
Lee Gaskin is a sports reporter at The Canberra Times.