Canberra paracyclist Sue Powell was uncomfortable with being crowned ACT Sportstar of the Year for the second time in a row – now she will have to come to terms with a third gong that takes her to the top of Canberra sport alongside Canberra Capitals legend Lauren Jackson.
Powell and BMX star Caroline Buchanan became the first ever joint Sportstars in the 30-year history of the award at the Woden Tradies on Friday night.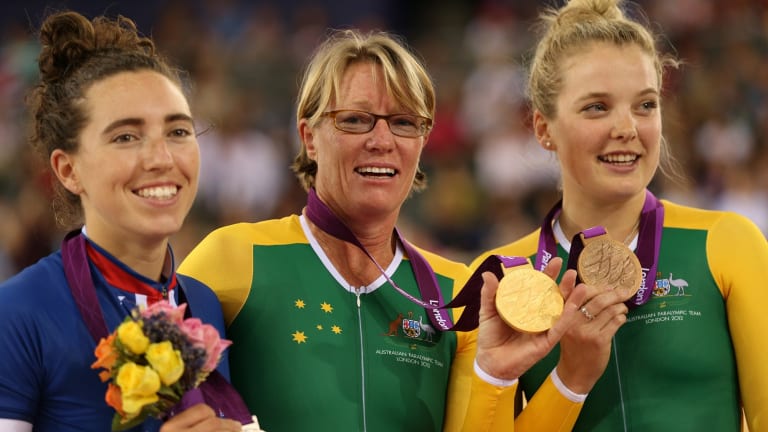 They pipped male Sportstar Michael Matthews, the Canberra Cavalry (team) and their coach, Michael Collins, as well as young cyclists Alex Nicholls (junior Sportstar) for the top gong.
Patty Mills' explosive 14-point third-quarter inspired the San Antonio Spurs to victory in game five of the NBA championships, which led his team to the world crown and earned him the inaugural Harry Marr Award, for home-grown achievers, in the process.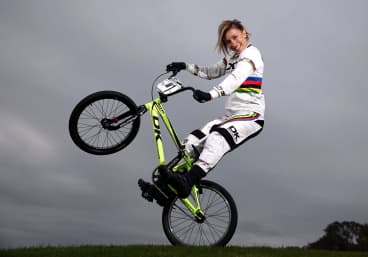 For Powell, it is her third time at the top of ACT sport, having won the award in 2011 and 2012, and she joins Jackson (2000, 2003, 2006) as the only other triple winner.
When The Canberra Times asked her about how she felt as a two-time winner of the award two years ago, Powell had mixed emotions.
"To be honest, I'm in two minds about it," the multiple world champion said.
"I'm sort of humbled that people put me up on that pedestal, but I don't know if that sits entirely comfortably."
Now she will have to deal with an even higher pedestal that has raised the Paralympic gold medallist alongside one of Australia's greatest ever basketballers in Jackson.
Powell won a gold medal in the women's three-kilometre individual pursuit C4 and a bronze in the women's time trial C4 at the track world championships in Mexico in April and then she backed that up with a silver and a bronze at the paracycling road world championships in the US in August.
The 47-year-old was also awarded an Order of Australia medal as part of this year's Australia Day honours list.
She was joined by Buchanan on the dais, with the BMX and mountain biker also producing in more than one discipline.
Buchanan won the four-cross world champs in Austria in September last year and won a silver medal in this year's BMX time trial at the worlds.
She was also crowned champion on the BMX world cup series. It is her second Sportstar award, having won it in 2010 as well.
Emphasising the production line of cyclists getting churned out of the nation's capital, Matthews was crowned male Sportstar of the year for a 12 months that started with a dominant display at last year's Vuelta a Espana, where he won two stages.
He also won a stage at this year's Giro d'Italia and wore the leader's jersey for six days.
The Collins-led Cavalry stunned the baseball world when they beat multimillion-dollar teams from Japan, South Korea and Taiwan to be crowned Asian champions in Taiwan in November.
ACT SPORTSTAR OF THE YEAR AWARDS
Sportstar: Caroline Buchanan (BMX) and Sue Powell (paracycling)
Male: Michael Matthews (cycling)
Female: Caroline Buchanan and Sue Powell
Junior: Alex Nicholls (cycling)
Harry Marr Award: Patty Mills (basketball)
Team: Canberra Cavalry (baseball)
Coach: Michael Collins (baseball)
Masters: Jayne Hardy (athletics)
Community: Margaret Bacchetto (lawn bowls)
Official: Ben Williams (soccer)
Volunteer: Franca Jones (rugby union)
David Polkinghorne covers the Canberra Raiders, local rugby league, Canberra Cavalry, racing and cycling, along with every other sport, for The Canberra Times.