Canberra BMX racer Caroline Buchanan has made a statement of intent after finishing second in the time trial at the UCI BMX Supercross World Cup in Santiago del Estero, Argentina.
Under perfect weather conditions, it came down to the riders themselves to perform at their best in front of a raucous crowd, all while coming to grips with a track that has seen changes to the second and third straight.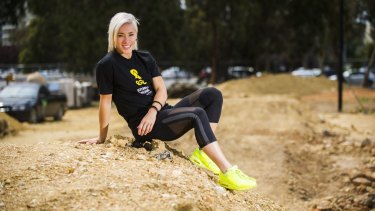 It was a return to form for Buchanan after a disappointing result at the previous round in Sweden, with the result setting up a clash with crowd favourite and reigning Olympic champion Mariana Pajon, after the Columbian got the better of Buchanan by .43 seconds.
"I love this new remodelled track, they have built up the turns and really beefed up a lot of the straights which has made it more technical so it's fun," Buchanan said.
"The fans here are wild, so it makes it one of the most enjoyable stops for us riders.
"I'm excited to get out and race tomorrow and hopefully I can put myself in a strong position to succeed."