Cavalry hoping Hobson keeps knocking the Sox off 'em
It is not surprising Canberra Cavalry first base K.C. Hobson came out firing in his Australian Baseball League debut - he had been working with his dad Butch on his batting.
After hitting .600 with two home runs in the opening series against the Sydney Blue Sox, the Cavs hope he can keep his hot streak going against the Brisbane Bandits.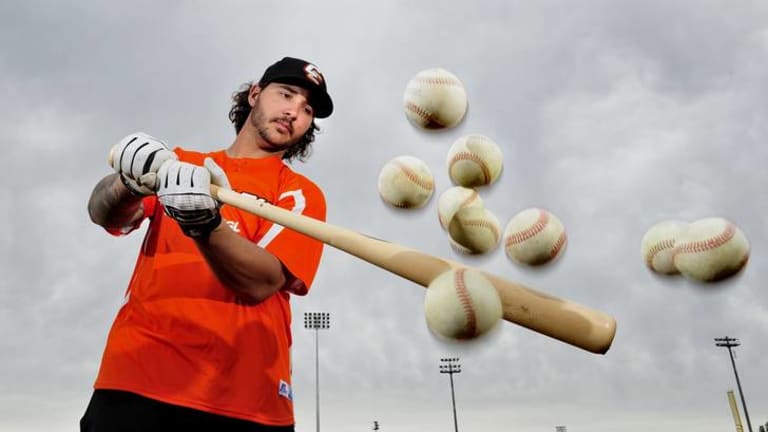 The Cavs started a three-game series at the Brisbane Showgrounds on Friday night.
Most affiliated players take some time to adjust to playing in Australia, but Toronto Blue Jays prospect Hobson (pictured) had a blistering start with Canberra. And he puts that down to work he did with his dad. While that doesn't sound unusual, Butch played eight years at third base in Major League Baseball with the Boston Red Sox, the California Angels and the New York Yankees. He also managed the Red Sox for three years.
Now Hobson has all that experience to draw on to help his own career. But he doesn't feel any added pressure to follow in his father's footsteps.
''He's always been there [for me], he's been through what I've been through,'' Hobson said. ''He's been through struggles, had success, and being able to call him through the season and tell him what I'm going through is a benefit to me and my career. And he can walk me through it and get me back on track.''
The Cavalry finish their Bandits series with a doubleheader on Saturday.
Morning & Afternoon Newsletter
Delivered Mon–Fri.