Charlesworth to help build road to Rio
Having guided the Hockeyroos and Kookaburras to the top of the world, the Australian Institute of Sport hopes super coach Ric Charlesworth can now help Australia climb up the medal tally at the 2016 Olympic Games in Rio de Janeiro.
Hockey Australia chief executive Cam Vale said Charlesworth was Australia's greatest-ever coach after the 62-year-old received the inaugural AIS World's Best Award, which he was awarded at the World Class to World Best conference at the AIS on Wednesday night.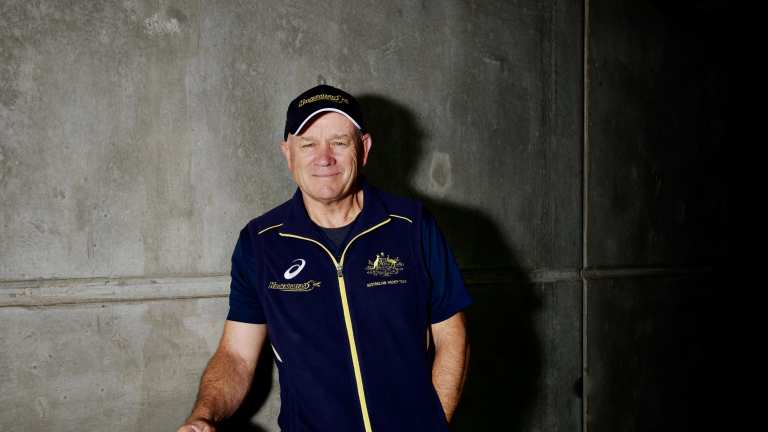 Charlesworth's resume is amazing - five-time Olympian as a hockey player, including a silver medal, coaching the Hockeyroos to Olympic gold twice and the Kookaburras to world champions, winning three Sheffield Shields as an opening batsman for Western Australia, a qualified doctor and a member of federal parliament for 10 years.
Now AIS director Matt Favier hopes Charlesworth can help Australia's road to Rio as a consultant to "check and challenge" various Olympic sports.
"We are using him in a project with our foundation sports in the coming weeks around a bit of a check and challenge," Favier said.
"We'll be seeking his advice, feedback and experience to do everything we can to contribute to sports' preparations.
"There will be other things through our coaching and leadership program.
"He's a performance consultant to us around [the Rio Olympics] and I expect there's more that we can do.
"He's learnt his bushcraft around being a coach in the domain of hockey in an Olympic environment when the pressure's on so we want that to be passed on to other sports."
The AIS have honoured Charlesworth with the inaugural World's Best Award, designed to honour his significant contribution to sport.
It won't be awarded annually - only when a suitable candidate comes along.
Favier considered building a statue in honour of Charlesworth as well, but instead opted to name an AIS theatrette after him instead.
While Favier said Charlesworth was one of the greatest coaches Australia has produced, while Vale had no doubts he was even better than that.
He said as a coach Charlesworth had the ability to drive and motivate his team, as well as being innovative and remaining at the forefront of hockey - he seemed to be a step ahead of everyone else as to what direction hockey would go in.
Vale was unsurprised the AIS was looking to tap into his unique motivational abilities to get the best out of our 2016 Olympic team.
"For me he sits at the top [of the Australian sporting landscape] and that's not being biased, having worked with him over my first 12 months here [Hockey Australia]," Vale said.
"I had limited time with him, but his record is phenomenal and it's hard to see who can match it.
"Across two genders, two very different generations and times and circumstances and that's just his coaching, let alone his playing career and his involvement in multiple sports and his professional career.
"He's just a remarkable individual and I think there's going to be very few like him."
David Polkinghorne covers the Canberra Raiders, local rugby league, Canberra Cavalry, racing and cycling, along with every other sport, for The Canberra Times.