Australia seamer Mitchell Starc has been deported from the UK after a problem with his visa prevented him playing for Yorkshire.
Starc, who was being lined up to play the County Championship Division Two match against Gloucestershire, endured a four-hour wait at Heathow Airport when he touched down at the weekend but was initially released to head north.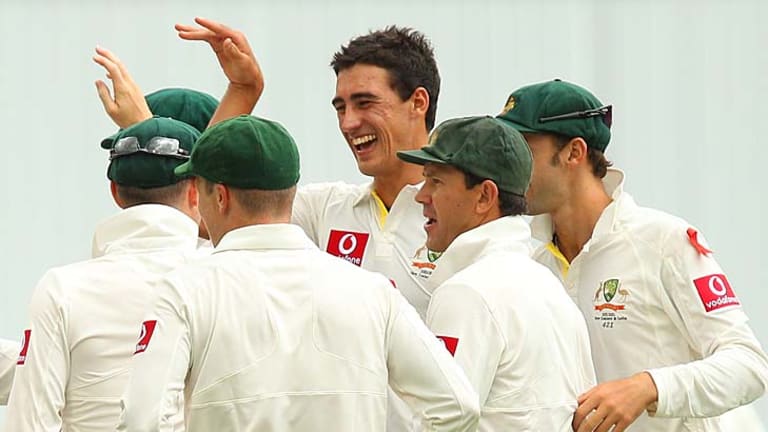 Since then it has emerged that a problem with the paperwork provided by Cricket Australia has forced him to return home before coming back to England in time to face Hampshire next week.
Yorkshire had hoped a solution could be found with the Home Office in time to hand the 22-year-old left-armer a debut at Bristol on Thursday, but were left disappoined.
Starc wrote on his Twitter account: ''Well that's a first! Being deported from England...surely nothing else can go wrong can it?!?!
''Visa issue. Incorrect communication from Aus. Will be straight back to UK ASAP once sorted. In time for next Yorkshireccc game.
''The Yorkshireccc have been brilliant to me...disappointed I won't get to play tomorrow but good luck to the lads!''
A Yorkshire spokesman told Press Association Sport: ''There was an error with the initial paperwork which the club are trying to sort out.
''We hope to have it completed by this afternoon. If not it is unlikely Starc will be able to play tomorrow and may have to return back to Australia.''
Starc was due to begin an initial five-week deal to help offset the departure of England quick Ajmal Shahzad, who was allowed to leave the club last week to join Lancashire on loan.
PA
Morning & Afternoon Newsletter
Delivered Mon–Fri.