As one chapter closes, another sordid and explosive tale of spot-fixing is about to open. The cricket world will be watching closely on Friday as the reformed Mohammad Amir rejoins the ranks of the international game in Auckland.
In South Africa, however, a new scandal is brewing that could end up exposing a network of fixing, with speculation that it reaches beyond the borders of that country and its Twenty20 league, the Ram Slam Twenty20 Challenge.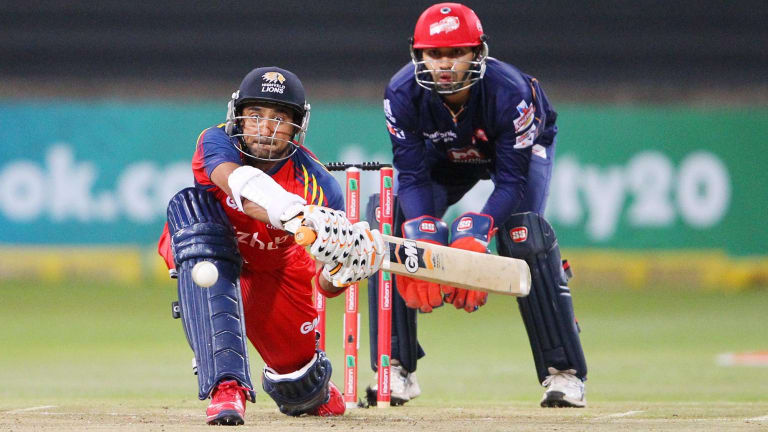 Corruption, an intermittent stain on cricket during the past two decades, has been a theme this week. There is the redemption story of Amir, making his return for Pakistan after serving a five-year ban for his part in spot-fixing. And, as reported by Fairfax Media, Hong Kong international Irfan Ahmed has been charged by the ICC anti-corruption unit for failing to report an approach by one of the same alleged fixers who paid New Zealand batsman Lou Vincent to set up games.
The latest controversy centres on South Africa, however, and appears to be far more damaging, particularly in a nation where the wounds of the Hansie Cronje affair will probably never properly heal.
Cricket South Africa had announced in a statement last month that "an intermediary" had been charged by its anti-corruption unit for trying to influence results in its T20 league last November and December. The statement didn't make much of a splash outside the continent. That all changed on Thursday, however, when it became clear that a former South African national player was the alleged ringleader.
Neil Manthorp, the respected South African writer and broadcaster who is a regular caller on the ABC when the Proteas are in Australia, set the issue alight with a column for the national daily, Business Day. His piece began as an examination of his country's quota system in cricket in light of Temba Bavuma's century against England in Cape Town. But it took a sharp turn in the 13th paragraph. The fact that the bombshell was somewhat concealed, though, didn't make it any less dramatic.
"A legal case is being prepared against a significant number of domestic players for corruption during the recent Ram Slam Twenty20 tournament. The ringleader, a former national player, is facing almost certain prison time. Others may be charged with the lesser crime of 'failure to report' suspicious or illegal activity," Manthorp wrote. "No doubt it will reopen the wounds of 2000 when Hansie Cronje was caught making deals with illegal bookmakers."
On Thursday night an Afrikaans online news outlet, Netwerk24, named the ex-player as Gulam Bodi, a 37-year-old who played two one-day internationals for South Africa.
On South African radio, Manthorp reiterated the scope of the pending scandal, saying there were allegations against "enough [players] to form a team".
"We're not talking about one or two, or three or four," he said.
While the admissions made by Vincent, and the 2013 Indian Premier League scandal, rocked the game, uncovering corruption in domestic T20 leagues, this has the makings of the biggest bust of them all.
It will also inevitably make governing bodies such as Cricket Australia and its anti-corruption unit look even closer at their own backyards. There have been whispers about a foreign player or two in the BBL in the past but nothing of any substance. Australia's tournament maintains a clean record.
CA has also been vigilant in its efforts to convince players to report any suspect behaviour, introducing a month-long amnesty period in late 2014 whereby players would be spared penalties that apply for failing to report information or evidence relating to corruption.
While the ban for that offence is up to five years, the alleged ringleader of the South African scandal could face an even steeper punishment.
South Africa's Prevention and Combating of Corrupt Activities Act of 2004 includes the so-called "Hansie clause", enacted after the life ban of the late Proteas captain, which tackles match fixing by making a crime of "influencing the run of play or the outcome of a sporting event".
The penalty is a fine or imprisonment.

Chris Barrett is a Sports Writer with The Sydney Morning Herald.
Morning & Afternoon Newsletter
Delivered Mon–Fri.