Nathan Lyon is a woeful singer but a great choice as songmaster, according to his former coach, captain and mentor, Mark Higgs.
Lyon was handed the role of leading the Australian team song by the outgoing Mike Hussey, an endorsement of the spinner's leadership skills and his place in the Australian Test team, despite a "pretty tough" summer with the ball.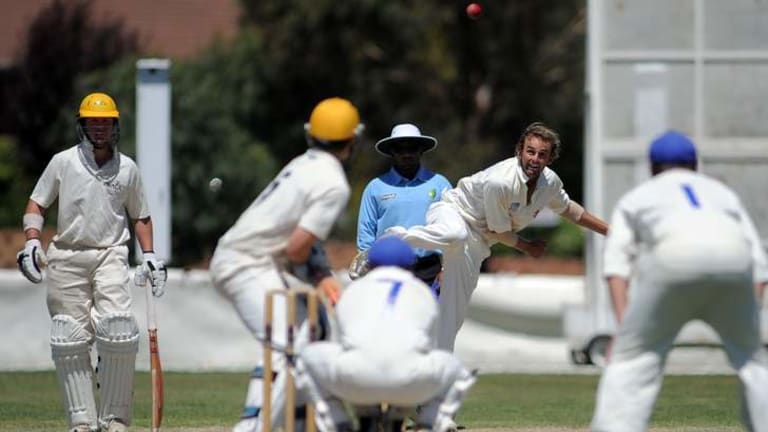 "The reason why he's got the song is the respect that his teammates have for him," Higgs said. ''Anyone I've spoken to about Lyonsy around the Australian group have said they love his work ethic, they love the way he loves the game.''
The retiring Hussey cited Lyon's ''great character'' when passing on the songmaster honour, a role previously held by Justin Langer, Ricky Ponting, Ian Healy, David Boon, Allan Border and Rod Marsh.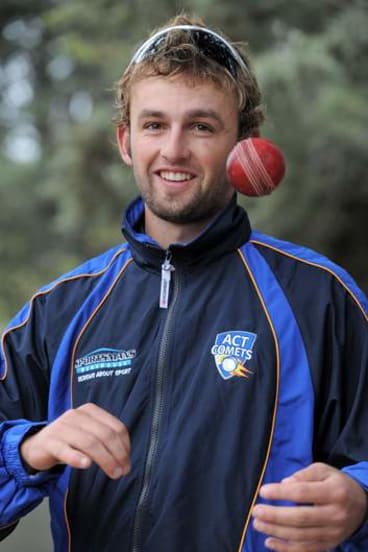 "You only have to look at the players who've done it in the past to realise how important it is to the Australian cricket team," Higgs said. "People who've been the backbone of the Australian team over a long period of time."
The leadership role came as no surprise to Higgs, who coached Lyon with the ACT Comets.
"He captained the grade club at Wests when he was in Canberra … he must have captained them for three or four years as an 18-year-old. He took over the club as a young kid basically, he took them to finals … they won finals when they weren't expected to win finals, so I mean it takes some good leadership to do that.
"He had a pretty tough summer and he probably didn't get the wickets he wanted to against the Sri Lankans, but I think he's showed that he's got wicket-taking ability, and if a few things go his way he could easily get a bagful of wickets."
Higgs says Lyon, like all spinners, needs time and "workload" to develop his craft.
"It takes a while to develop a spinner, very rarely do you get Test spinners who are great quality at 22 - it's more likely 28. You think of [Graeme] Swann, the England spinner, he didn't play Test cricket until he was 28, so Lyon is learning on the run in some aspects."
Lyon has plenty of support within the Australian team, with Clarke and coach Mickey Arthur joining Hussey in endorsing the 25-year-old.
"I'm a massive believer in Nathan, and Michael is too,'' Arthur said. ''We think he's got all the right attributes of being a really good finger spinner. We've just got to keep working and he'll just keep being exposed to situations.'' with AAP
Morning & Afternoon Newsletter
Delivered Mon–Fri.