Former Australian leg-spinner Shane Warne argues struggling Australia would have been better served by locking "everyone in a room with some music and alcohol" than standing down four players to make a statement about team culture.
Australia enters the third Test at the Punjab Cricket Association Stadium on Thursday with a squad of only 13 players available, after Shane Watson, James Pattinson, Mitchell Johnson and Usman Khawaja were made unavailable over a breach of discipline.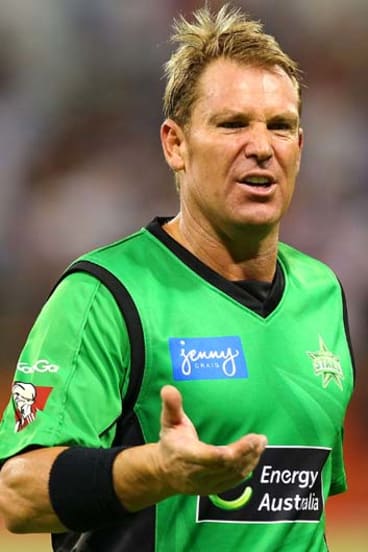 The quartet failed to provide personal feedback requested by head coach Mickey Arthur following the heavy second Test defeat in Hyderabad and were subsequently left out.
Arthur has since pointed to a general decline in standards leading up to the decision, with players missing appointments with staff, wearing the wrong uniforms, having unacceptable skinfolds and being late for team meetings.
Warne weighed into the controversial subject on Wednesday.
"To me the punishment doesn't fit the crime," he said on his Facebook page. "As a leader I always thought if the boys weren't getting along or we weren't performing, then the best thing to do was to lock everyone into a room with some music, alcohol and everyone have there (sic) say to each other. Old school ways can still work well."
Warne, who was stripped of the Australian vice-captaincy in 2000 for off-field issues, has previously clashed with coaches.
In 2007 he labelled his former Test coach John Buchanan a "goose" who was "living in pixeland". And in January he called for Arthur to be replaced by former New Zealand captain Stephen Fleming when publishing his "manifesto" on the state of Australian cricket on his website.
"The coach should not be asking for homework," Warne added in his column for the London Daily Telegraph. "He should be creating an atmosphere where players feel relaxed, not on tenterhooks all the time about their place. When players are relaxed they feel at ease with their game and perform at their best.
"Homework is just petty and we cannot afford to lose James Pattinson or Shane Watson when the team are 2-0 down – or at any stage, for that matter.
"Some people might call this old school but sometimes the old way is the best way. When things are going wrong it is not about naughty boy nets: it is about trying to make players feel at ease."
Watson, the current vice-captain, has described the suspensions as "very harsh" but Test captain Michael Clarke said the other three axed players had reacted well.
"I couldn't ask for any more from the boys. I think they have been exceptional, even the guys who have been disciplined, their attitude has been unbelievable," Clarke said.
"Mitchell Johnson spoke to the group the other day and what he said was amazing, his attitude and commitment to the group was fantastic.
"You can see how committed he is as well. Disappointed but committed. Usi's attitude throughout this series in regards to attitude and trying to improve his game… he's fighting every day, he wants a chance, he wants an opportunity to get back playing for Australia and the guys deserve a lot of credit for copping the punishment."

Chris Barrett is a Sports Writer with The Sydney Morning Herald.
Morning & Afternoon Newsletter
Delivered Mon–Fri.