MITCHELL Starc will reject offers worth up to $500,000 to play in next year's Indian Premier League because he wants to be in peak condition for the Ashes. But Cricket Australia has not included the young fast bowler in discussions about resting him, against his will, from the Boxing Day Test.
The plague of injuries to fast bowlers is pushing Cricket Australia towards a safety-first approach with the pacemen who are still standing and Starc's workload has him in line to be controversially rotated out of the attack for one of the remaining two Tests against Sri Lanka. ''I'll never put my hand up for a rest,'' the 22-year-old left-arm quick said upon landing at Melbourne Airport on Saturday.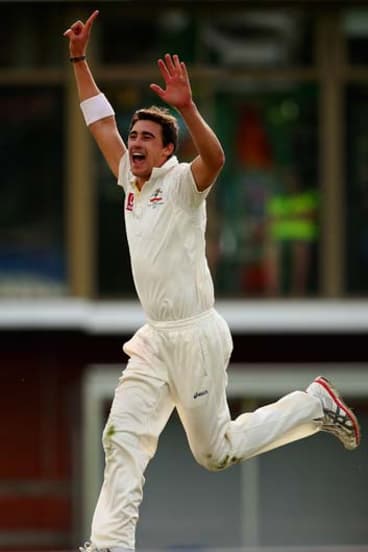 He has played just two Tests in succession and is coming off a match-winning performance in Hobart. On Saturday he had not been consulted about the possibility of being rested, and it's believed he still expects to play, but the decision could be taken out of his hands by CA's team performance unit, which arms the selectors with information detailing whether bowlers are in the danger zone for injury.
Such a move would deliver a Test debut to Jackson Bird, but would not go down well with Starc, who is in the form of his career.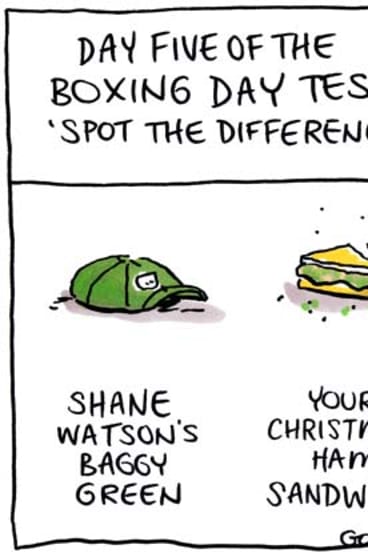 Australia lost momentum when Peter Siddle was rested for the third Test against South Africa in Perth and was thrashed in the match that re-confirmed South Africa as the No. 1 team in the world.
Starc will, however, have a self-imposed rest after Australia tours India in the autumn, skipping the IPL to get his body right for the Ashes. As a key member of the Sydney Sixers' Champions League-winning team and a dangerous Twenty20 bowler, he is in high demand. But he believes his strategic decision to play for Yorkshire instead of heading to India during the last off-season is behind his durability, so will not nominate for the IPL auction until 2014.
Siddle, who alongside Starc bowled Australia to victory in Hobart, said players never liked being rested from Tests and expected his teammate to be eager to build on his breakthrough performance.
''He's had a big workload but he has some time to rest now, back at home. He's got another three or four days until we have to be out there playing so he'll be all ready to go. He'll be fit and firing and no doubt wanting to be out there,'' Siddle said.
Siddle was rested from the Perth Test after bowling his heart out in Adelaide, where he sent down 63.5 overs for the match in stifling conditions as Australia laboured with a weakened attack when James Pattinson broke down.
Siddle said bowlers still had ''plenty of say'' with the medical and support team when it came to discussing rotating the quicks, and on Saturday reiterated that the decision to sit out the Perth Test was the right one.
An injury to Ben Hilfenhaus in Hobart meant Siddle again bowled plenty of overs (51.3) and was again pushing hard on the fifth day, but the Victorian said there was no comparison to how he felt after both matches, as shorter spells and cooler weather in Hobart also helped.
Siddle said it still remained his goal to play in every match, especially back-to-back Ashes next year which will feature 10 successive Tests against England. ''In the past two summers here I've played all 11 Test matches so that shows it can be done,'' he said. ''The same thing would have happened this summer. I did not want to miss Perth but, personally, it was the right decision.
''I knew if I'd been selfish, gone out there and got injured I would have put a lot of pressure on the side. After what we had in Adelaide I didn't want to do that so I made the right decision.
''I don't want to miss any matches but the team comes first and if the best-case scenario is to miss a match now and then [and] that helps the side win those Test matches that's the way we'll go.''
Captain Michael Clarke is confident he will be fit for the second Test, but said that if he thought his hamstring injury would restrict the team in any way, he would not take the risk. ''I'm confident if all goes to plan I will be fine for Boxing Day,'' said Clarke, who will test his hamstring at training on Sunday.
Morning & Afternoon Newsletter
Delivered Mon–Fri.