ANGST is building over Cricket Australia's rotation policy, with Mitchell Johnson suggesting Tests should be exempt from the controversial practice, Mitchell Starc unhappy about being rested and national selector John Inverarity unable to understand why there is a fuss.
Starc will be rested from the Boxing Day Test in Melbourne and it's believed the 22-year-old is upset about being robbed of the momentum he built from bowling Australia to victory with five wickets in the first Test in Hobart. He has played just two Tests in a row but has entered the so-called ''danger zone'' for injury.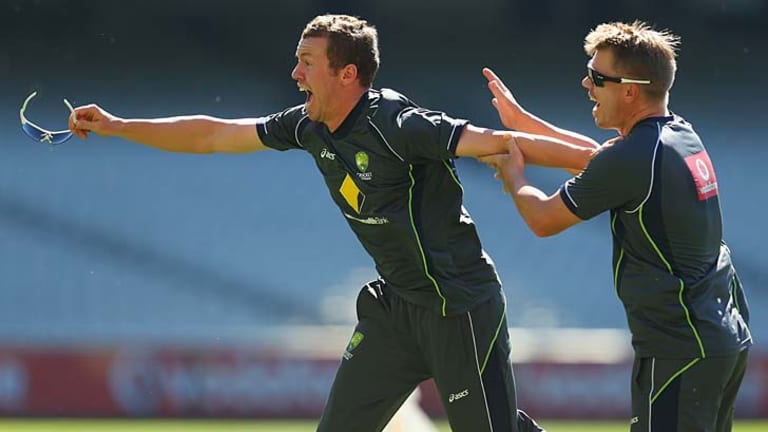 Inverarity said the spate of injuries incurred by fast bowlers had persuaded CA to take a more conservative approach.
''With all the injuries, we don't want to go a high-risk strategy,'' he said. ''With Mitchell Johnson coming back, I certainly felt - and the general opinion has been - that he was our best bowler in Perth. He's very strong and durable at the moment, and Jackson Bird is a very good bowler who has done especially well at the MCG, so we have other good options.''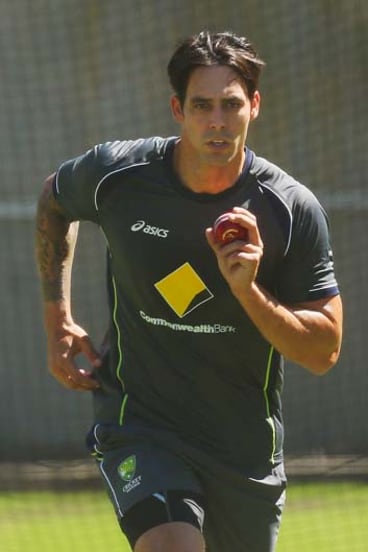 Inverarity defended the policy and claimed rotation was not new to the athletic Starc, who had never played consecutive Tests before this summer. But nor has he been rested while in the form of his career, as he is now.
''He is 22 years of age and [after] bowling as much as he has, he will not be able to do both [Tests], so he will miss one.'' Starc will miss the Melbourne Test, handing Bird a Boxing Day debut.
''I don't know why it takes people so long to get their head around it. It's an integral part of AFL football, [Carlton AFL star] Chris Judd plays 78 or 82 per cent of the game. He blitzes it for seven or eight minutes, then he comes off for three minutes. I don't see the difference. The top teams in the English Premier League soccer, they have a squad of players and the best players play most of the games but not all of the games. Overall, you maximise your effectiveness.
''I don't understand why people get hung up on it. All the players understand it. It's a very different process now because of the year-round cricket. It used to be there was a genuine off-season, so you could do some serious conditioning work. It's very difficult, say, if you're in the IPL to do conditioning work because you play one day, travel the next.''
But Johnson expressed serious reservations about the policy. ''There's obviously a process with it, but personally, I wouldn't want to miss a Test match. I think Test matches are the pinnacle of cricket, wearing that baggy green,'' said Johnson, who was dropped after making a successful Test comeback against South Africa in Perth.
''But obviously, that process is in place with support staff and working with the player, as long as you're being honest with them and you're putting trust in them as well. But I would be putting my hand up to play. I'm happy to play three Test matches in a row if I feel fit.''
Johnson said he understood the reasons for his omission for the first Test against Sri Lanka in Hobart, which allowed him to spend time with his newborn daughter Rubika. He declared himself ready to make an impact in the Boxing Day Test.
As a more mature bowler than when he suffered a serious foot injury in November last year, he backed himself to strike the right balance between aggression and consistency, and handle the pressure better than he once did. ''I've been around long enough now to understand it all. All the outside influences mean nothing in the end. The main thing is I back myself and that's what matters.
''I've still got to have that aggressive streak as a fast bowler; I think that intimidation does work for me. It's just using it [the bouncer] at the right time. I thought I used it pretty well in Perth.
''I look back at that first-day wicket and it was a bit sticky and I actually haven't bowled on the first day in the shield at all. As soon as you missed your length it was bouncing a bit, but I think using that bouncer at the right time has really worked for me and getting a bit of swing as well.''

Chloe Saltau is the chief cricket writer at The Age, regularly covering international cricket and providing news, comment and analysis on international cricket. She joined The Age as a trainee in 1998 and spent several years writing for general news (chiefly as a social policy reporter covering welfare and family issues) before moving to sport.
Morning & Afternoon Newsletter
Delivered Mon–Fri.