Canberra company has Today's Plan to help Sky's Chris Froome defend Tour de France yellow jersey
They're the little Canberra-based IT firm helping Team Sky's Chris Froome hold onto his Tour de France's yellow jersey and Today's Plan hopes to develop the next batch of Australian cycling stars.
Froome will join thousands of amateur riders in the L'Etape event in Jindabyne on Friday morning to give them a taste of what it takes to win the Tour de France.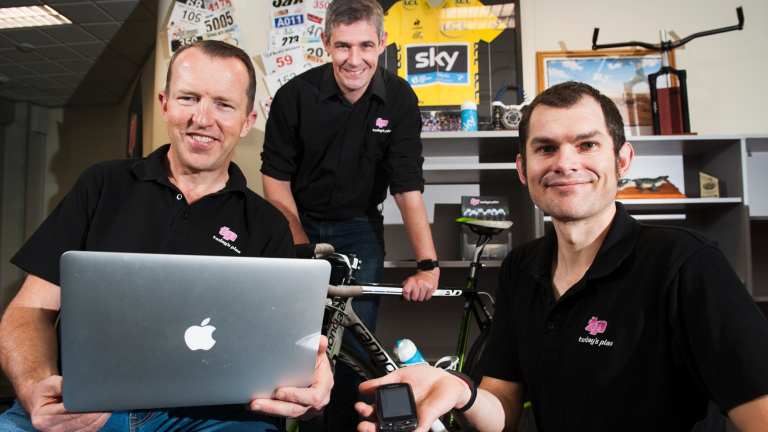 But one of the secrets to success lies closer to Canberra than the Eiffel Tower, with Today's Plan, based in Fyshwick, linking with Froome for international success.
Canberra has a history of creating world-class cyclists, including Michael Rogers, Michael Matthews and Oppy winner Mathew Hayman, but now it's developing a reputation for cycling analytics.
Having already worked with pro team Trek Segafredo and their dual Olympic gold medallist Fabian Cancellara for the past year, they signed up with Sky recently.
They've dominated the Tour in recent years with Froome winning three of the past four yellow jerseys and Bradley Wiggins winning the one before that.
Today's Plan managing director Ben Bowley said they had developed software that would take data from Sky's various platforms monitoring sleep, hydration, diet and training to look for trends that would help the team perform in big races.
Canberra mountain biker Andrew Hall is the chief technology officer and they've also teamed up with cycling coach Mark Fenner.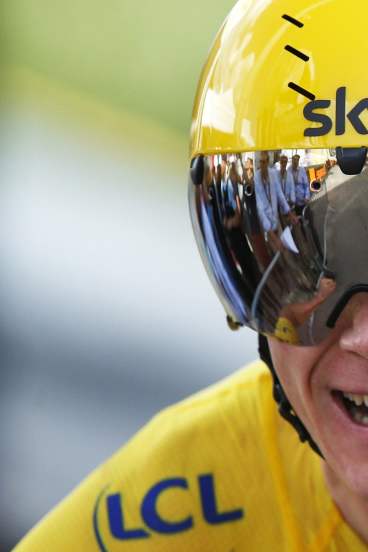 "There's probably too much data and what they're looking to us to do is present that data back to them in meaningful ways," Bowley said.
"We'll help them trap the data they need and turn it into information they can do stuff with ... help them see trends with their data ... helping Team Sky stay ahead of the rest.
"The whole marginal gains thing that [Sky general manager] Sir Dave Brailsford is famous for, that's what this is about."
Today's Plan has also developed coaching software, which can be used to set training programs for athletes.
It means when Froome is in the Snowy Mountains for L'Etape Australia on December 3, his training data and program can be monitored and adjusted online.
Bowley was hopeful they could also help in the development of the next Matthews, Hayman or Rogers.
"We produce training tools via a cloud-based system for riders and their coaches," he said.
"Obviously we're talking about Team Sky being at the high end, the pinnacle of world cycling, but our goal is to make tools for all levels of cyclists.
"Hopefully we're helping to produce more famous Australian cyclists who ride for World Tour teams and go on to ride for the likes of Sky or Trek Segafredo."
Brailsford said they would use the software to help "drive improvements" within their program.
"I believe the next real advantage will come not from which team can acquire the most information, but from which team can best put the insights gained from that information into practice – day to day, week after week," he said in a statement.
"This partnership with Today's Plan will give Team Sky that advantage."
L'ETAPE AUSTRALIA
December 3: Ride with Chris Froome at Lake Jindabyne.
David Polkinghorne covers the Canberra Raiders, local rugby league, Canberra Cavalry, racing and cycling, along with every other sport, for The Canberra Times.