Firing bullpen puts the bite on Adelaide
A come-from-behind victory has given the Canberry Cavalry their first series win of the Australian Baseball League season.
The Cavs rallied from 2-1 down in the middle of the fourth inning to post a hard-fought 4-2 triumph over the Adelaide Bite at Narrabundah Ballpark on Sunday.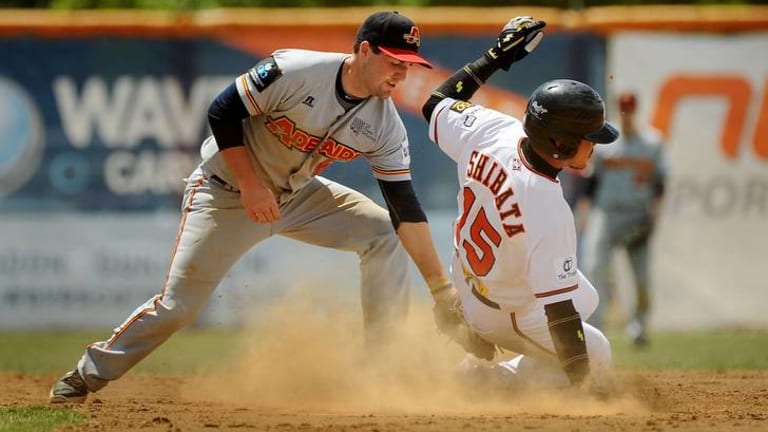 The 3-1 series win puts them third on the ladder - just one win behind arch rival Sydney Blue Sox, who they play in a four-game series at Blacktown starting on Thursday.
Cavalry coach Michael Collins put it down to the strength of his bullpen, with import Masanori Fujihara earning extra praise.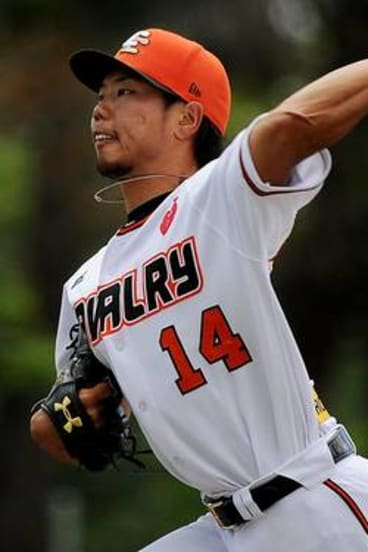 The Japanese lefty gave up no runs, no hits and struck out two.
He took over from Eric Massingham, who was equally miserly in his pitching stint, before handing the reins to Sean Toler to close the game out.
Cavalry starting pitcher Chris Motta had a shaky start, giving up a run in the first inning after hitting Bite third base Stefan Welch.
But he recovered and left the game with scores tied at 2-all after five. ''The bullpen [stood out]. Masanori Fujihara, our left-handed Japanese pitcher, he was unbelievable all weekend, he pitched all three days in close situations,'' Collins said.
''He just came in and got the job done for us.''
Adam Buschini, Kohei Shibata, Jeremy Barnes and Marcus Knecht stepped up in the absence of stars Kody Hightower and Antonio Callaway to be involved in Canberra's four runs.
''We've definitely got a lot more depth,'' Collins said. ''When you have some of the guys on the bench that we've had in some of these games it shows that the depth that's out there on the field is definitely better than in the past.
''The depth in our bullpen is phenomenal, not only the number of guys we've got competing for any spot, but our starters have done so well that we haven't had to use [the bullpen] as much.''
.
AT A GLANCE
ADELAIDE BITE 1 0 0 1 0 0 0 0 0 - 2
CANBERRA CAVALRY 0 0 0 1 1 1 1 0 X - 4
Runs - Bite: Welch, Howard; Cavalry: Buschini 2, Stovall, Wells. Crowd 703.
Morning & Afternoon Newsletter
Delivered Mon–Fri.