WHEN he tees off in his first US PGA Tour event early next year, Scott Gardiner will not be thinking about winning. His first year on the prestigious tour is not about coming first.
''Playing well comes above winning,'' Gardiner said.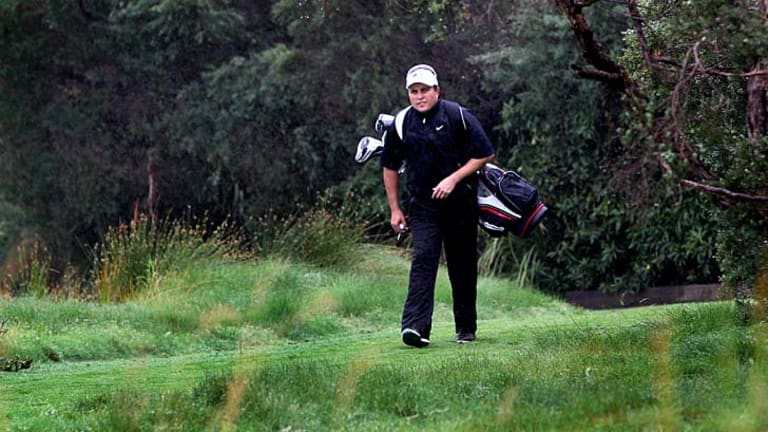 More than that, being there is Gardiner's major victory. After becoming the first Aboriginal golfer to make the US tour, he has already finished first in one way. No one can take that from him.
''If I finish in the top 125, I will have had a good year,'' Gardiner said. ''I'm not expecting to be Tiger Woods, because if I was, I would have been on the tour when I was 21 … expectations are something I don't need.''
Woods, without knowing it, played a role in the 36-year-old's growth, which has led to him reaching the US tour at the eighth attempt. In the late 1990s and early 2000s, Gardiner was part of a program - through former Parramatta and Penrith rugby league player David Liddiard's National Aboriginal Sports Corporation - titled Hunt for the Australian Tiger.
On the back of the remarkable success of a young Woods, it was hoped Aboriginal youngsters would take up golf. Gardiner is not the only example of why the program is worthwhile, but is certainly the most successful.
''When Tiger came on the scene, he made it cool,'' Gardiner said. ''The last 10 years, it [golf] has probably been more popular [among Aboriginal youth] than what it was prior to that. I've been lucky. I've had support from the Aboriginal people. A lot of people have helped me get to where I am. It's been a long road. [But] there are so many Aboriginal role models in sport. It's nice to hopefully get alongside them.''
Born to a Scottish father and an Aboriginal mother - from the NSW town of Goodooga - Gardiner takes pride in his achievement, just as he does the feats of other indigenous athletes. Along the way, he has taken the advice of other indigenous role models, including Nathan Blacklock and Gorden Tallis. On Monday - before this week's Australian Open - he met Laurie Daley for the first time.
Having been raised predominantly in Penrith - and going to primary school with Craig Gower - Gardiner's passion is rugby league. But his talent was golf, even if he has fought for a long time to reach the stage he is at now. He played his first Q-School in 2004, and since then has scrapped on the second-tier Nationwide Tour, then the Web.com Tour, hoping to secure a US tour position.
On many occasions, he has been close but no card. He finished in the top 30 in three out of four years, but outside the top 25. In 2010, he missed out by one place.
''It may have been harder for people around me than it was for me, because I was coming off a bit of a high,'' Gardiner said. ''I'd won a tournament two or three weeks earlier, and I played well the following week. It was just like the perfect storm - the guys that needed to play well did. Good luck to the guys who did what they had to do. I performed well. It just wasn't quite what it needed to be.
''It never hurt me too bad, because I was doing what I liked doing. I hadn't been there, so I didn't know what I was missing. But it's going to be fun getting to Hawaii [in the first event next year]. It's going to be a nice place to go - not many people get to say that they've played the PGA Tour.''
And, until now, no Aboriginal man has ever said it.

Glenn Jackson is a Rugby League Writer for The Sydney Morning Herald
Morning & Afternoon Newsletter
Delivered Mon–Fri.