Simon Fairweather toasted his wife of 10 years with a sip of red wine and thanked her for their love even if, he admitted, it had been "sometimes heartbreaking" towards the end.
More than 600 people attended Canberra's AIS Arena on Thursday to celebrate the life of Jackie Fairweather.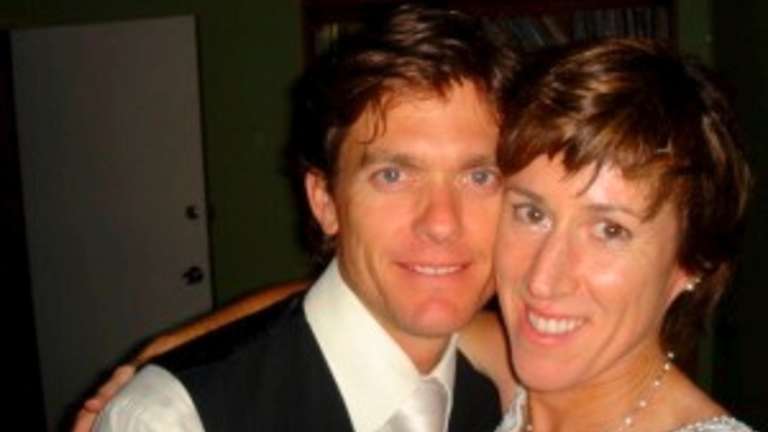 The venue was apt, not just because of her world-class record as an athlete, coach and sporting administrator. It was also where Jackie Fairweather, then Gallagher, met her husband, an Olympic gold-medal archer.
Fairweather's favourite things were on display at the service. There was a pair of running shoes, in which she'd still been clocking-up 140 kilometres-a-week, and her two favourite indulgences - a bottle of red wine and a block of chocolate.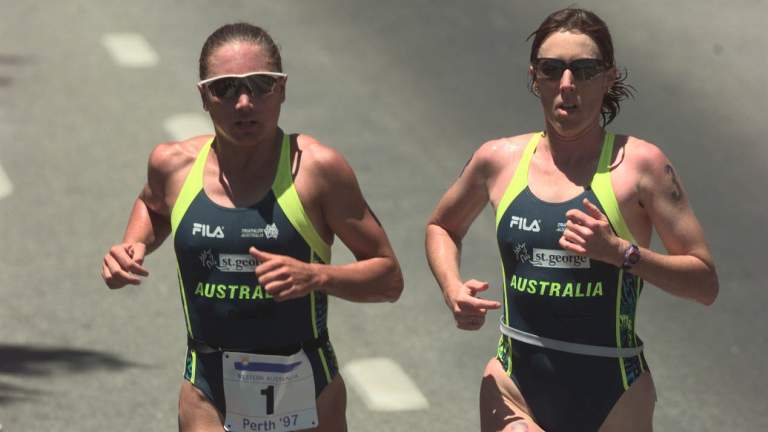 But friends and family, who also sipped the wine, spoke emotionally of the one thing that had saved the 46-year-old from depression for so many years - her love for Simon.
"We nearly lost Jackie a few times over the last half-dozen years," Simon Fairweather said, thanking the Australian Sports Commission for its understanding, Calvary Hospital for its respite and the Australian Federal Police for its support.
Close friend Jo Runjajic spoke of Fairweather as someone "compassionate with others, ruthless with herself", a person with a "public profile but a personal battle".
One of the very first triathletes Fairweather coached at the AIS, Nikki Butterfield, talked of their last conversation together, in Boulder, Colorado, a famous training venue. Butterfield said Fairweather's mantra as a coach and athlete had always been to strive for perfection.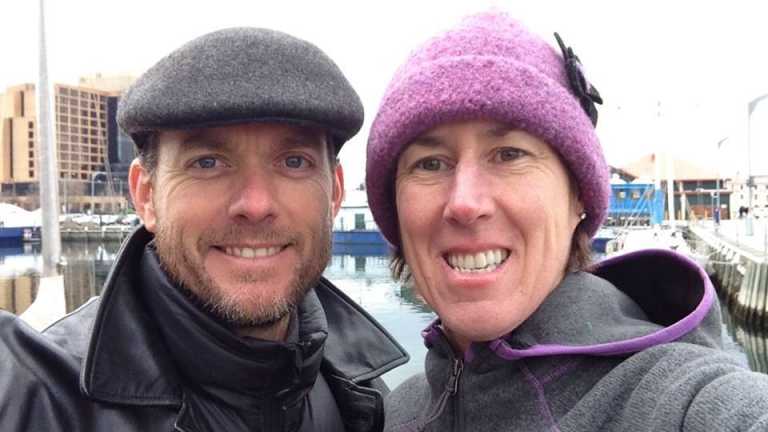 "[But] there was a certain sense of urgency from Jackie to make sure it was okay to be imperfect ... striving for perfection is wrong," Butterfield said of the last talk.
"She told me perfection is too hard a standard to set for yourself and she felt like a failure ... This amazing accomplished woman said she felt like a failure. Except when it came to Simon, the one true love of her life ... without [Simon], she would have given up a long time ago.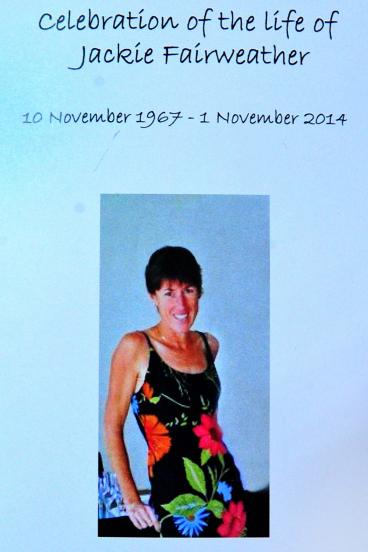 "I wish you could see your imperfection was enough; more than enough."
The eulogies revealed a strong woman, a trailblazer, a fierce competitor and gifted academic. But they also unveiled a hidden frailty.
Fairweather had helped raise, house and support her younger brother of eight years, Matt Gallagher, when their parents split up and he was failing university.
Gallagher, now a successful engineer, recalled going for a run with his big sister and finally having the courage to share with her his own battle with depression.
"She said 'I've just been in hospital, I've got depression too'," Matt Gallagher said. "I thought 'not my invincible sister'."
It was Fairweather's fighting spirit that marked her as such an accomplished athlete. She was was world triathlon champion in 1996 and, on just eight months preparation in the sport, claimed a bronze in the marathon at the 2002 Commonwealth Games.
There were world champions in the room at the AIS Arena on Thursday, marathon legend Rob de Castella and three-time Hawaii ironman triathlon victor Craig Alexander.
Fairweather was a world triathlon and duathlon champion, but also silver medallist at the triathlon world championships three times in the 90s. She was runner up to Australia's Emma Carney in 1997.
"Fifteen years ago Jackie would have said to me 'What are you doing here Carney?'," Carney said at the service, revealing the extent of their great Australian sporting rivalry.
Carney said Triathlon Australia had once threatened to fine the pair if they didn't show up to a world championship press conference together. Both asked how much the fine would be.
In 2004, when Carney suffered a cardiac arrest in Canada and Fairweather was Australian triathlon coach, Carney said Fairweather had come to her bedside and crossed her arms. "What's the issue here doc, the cardiac arrest or you've found Carney has a heart?" Carney recalled, smiling.
Two years later their friendship, built on mutual respect and honesty, had blossomed to the extent that Fairweather was one of the only people Carney confided in when her sister died. Carney and Fairweather were inducted into Triathlon Australia's Hall of Fame together in 2012.
"She told me then she struggled with depression," Carney said. "I wish I'd checked in with her more."
Many of those at the service, approximately 300, also took part in a tribute run around Lake Ginninderra on Thursday night, led by Simon Fairweather. Runners, walkers, parents pushing prams and kids on bikes, all wore race bibs, bearing the number one and the words 'Remembering Jackie Fairweather'.
Afterwards there was more red wine and chocolate, plus talk of making the run a regular event. Fairweather had kept a diary of her training mileage every year, one of her proudest achievements was reaching a total 100,000km.
"Without running, Jackie couldn't have continued," Simon said.
Fairweather relived meeting his wife, 12 years, ago at the AIS, at a sports psychology conference. They shared a love of cars - their first date was to a V8 Supercar race - and good wine.
And so Fairweather sipped from the wine at the service on Thursday, saying, "Jackie would be disappointed if I didn't".
After a pause, he smiled and quipped, "And she still would have been disappointed ... she was a bit of a grog snob".
Chris Wilson is the sports editor at The Canberra Times.