Canberra Raiders captain Terry Campese controversially skipped the club's annual presentation on Wednesday night, but he had already collected a gong earlier that day. Campese's first job, at 16, was as a trolley-pusher at Queanbeyan's Riverside Plaza and his long-standing boast is that he holds the record for most trolleys pushed up the escalator. Hearing of the story, Riverside Plaza presented him with a miniature trolley trophy on Wednesday morning. "Just before I finished working there, they had a crackdown as to how many trolleys we were allowed to push at a time, but I managed 32 trolleys at once about 10 years ago," Campese told The Queanbeyan Age. Later on Wednesday, Campese joined his Raiders teammates for a barbecue and season de-brief. But the skipper has gone AWOL since, failing to tell any club officials he would not be fronting up for the club's awards ceremony. It would have been tough for Campese, who would have faced tough questions from the crowd about his future. But the club is disappointed by the no-show. At this stage the Raiders expect him back at pre-season training on October 29, but there is growing speculation that Campese is looking for his next job, most likely in the UK Super League.
BRUMBIES TO OPEN SEASON AGAINST REDS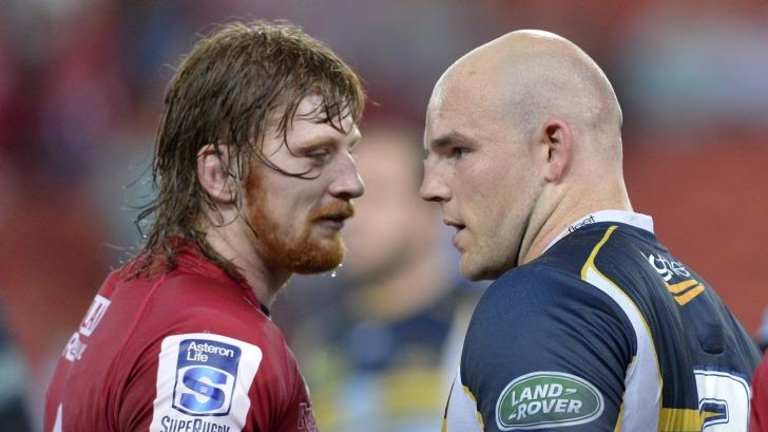 The Brumbies are set to begin their 2015 Super Rugby season with an Australian derby against the Queensland Reds at Canberra Stadium. The draw for next year's season is set to be published this week, with the Brumbies taking on the Reds in round one for a third consecutive year. The Reds beat the Brumbies in the season-opener this year and the loss proved costly to the ACT side's hopes of winning the Australian conference. It's understood the Brumbies won't go head-to-head with the AFL's GWS Giants on Anzac Day weekend. The Brumbies will keep their April 24 timeslot against the Otago Highlanders on a Friday night. The Brumbies will play the Cape Town Stormers and Johannesburg Lions on their South African tour.
EVANS MISSES GRAND FINAL FOR HONG KONG DEAL
Canberra FC youngster Aaron Evans had good reason to miss the grand final against Belconnen United on Saturday, given he's signed his first professional contract. The 19-year-old left for Hong Kong last week to begin a one-year deal with newly-promoted Tai Po FC in the country's top division. Local Canberra coach Kaz Patafta helped Evans secure the deal, which the defensive midfielder is hopeful will lead to bigger things. "Kaz has done a lot of work behind the scenes to get me this fantastic opportunity, now I'm going to live my dream of playing professional football," Evans said. "What the club over there has asked for is a centre midfielder who loves to get stuck in, who loves winning challenges and headers and runs the show, basically. I'd like to look at the higher leagues in Asia or even set my sights higher and play in Europe one day."
RETIRING DODSON ROBBED
Losing a grand final is bad enough, but Goulburn prop Mick Dodson received another "kick in the guts" when his wife's bag was stolen moments after his side's loss to Queanbeyan Blues in last Sunday's decider. It was pinched when the 38-year-old's family, including his father Keith who is suffering from lung cancer, came down to the ground to greet him. Making matters worse, his car keys were in the bag, so he had to organise for his car to be towed from Queanbeyan back to Goulburn. It capped off a nightmare day for Dodson, who is likely to retire. "It would have been bad enough even if we won it," Dodson said. "Because my dad's been crook, I went over straight after the game so they could get out of the cold. While they were doing that, someone must have picked it up and took it." After several previous failed retirement attempts, it remains to be seen whether this one sticks. "I'm still a bit worn out from it all, it's been a hard couple of weeks. if we'd won it would [definitely] have been done and dusted."
BLING'S NEW BIKE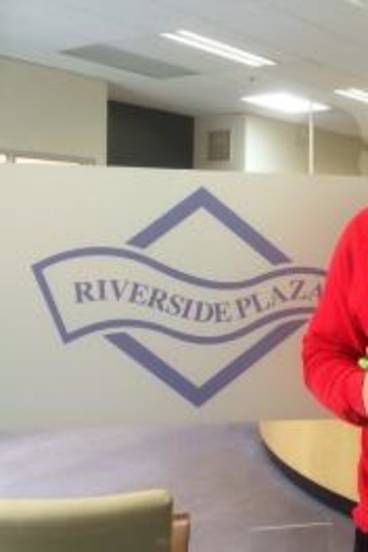 There's nothing like a new set of wheels and Canberra cyclist Michael Matthews almost had the perfect start on his new Scott bike, finishing second narrowly to German John Degenkolb in stage 17 of the Vuelta a Espana. Matthews' nickname is Bling and his new bike fits his personality - mat black with gold trim, dollar signs and diamonds emblazoned everywhere. Hopefully it will shine in the road race at the world championships in Spain in two weeks.
BLUES STRIP DOWN FOR MAD MONDAY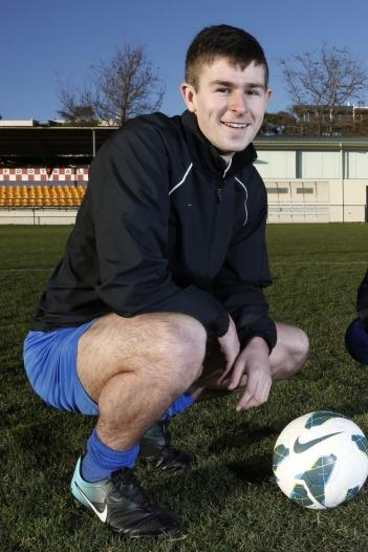 The Canberra Raiders may have banned Mad Monday, but the Queanbeyan Blues were off to the races to celebrate their Canberra Raiders Cup premiership. But there was an extra race on the card when the Blues players who hadn't scored a try all season decided to do their nudie run along the track. Queanbeyan Racing boss Brendan Comyn saw the funny side, but revealed he asked a couple of players to move on, which they did without fuss. The Monaro Panthers soccer side was also at the track celebrating the end of their season.
WHERE'S THE MULROONEY MEDAL?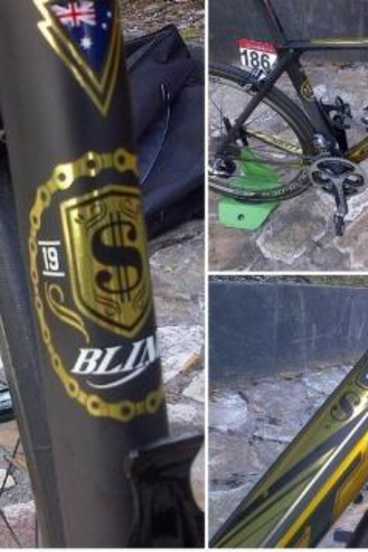 The Tuggeranong Hawks might need Patyard Blitz II after their patron Pat McLinden was named Volunteer of the Year at the AFL Canberra awards last Sunday. McLinden is a constant at the Hawks and earlier in the year Tuggeranong showed its appreciation by turning up unannounced to give her garden a makeover. The Jack McNamara Medal for first grade best and fairest went to Queanbeyan's Michael Wescombe and Eastlake's Troy Fenyvesi, while Belconnen's Heather Anderson won the Mary Ann Bainrot Medal as the women's best and fairest. But the Mulrooney Medal was nowhere to be seen. For the first three years of the NEAFL it was the best-and-fairest award for the eastern conference, last year awarded to Belconnen's James Bennett. But with the two conferences merging this season it disappeared. The Mulrooney was introduced in 1936 and it's the first time it hasn't been awarded since World War II when it had a three-year hiatus from 1942 to 1944. Hopefully it's back next year.
TWITTER TENNIS LOVE IS IN THE AIR
It's not surprising Canberra tennis star Nick Kyrgios came out firing in the Davis Cup in Perth on Friday after some Twitter flirting with former world No.1 Victoria Azarenka on the eve of the event. "That Aussie accent is just sexy," she tweeted, to which Kyrgios replied, "That Belarusian accent is just as sexy" and "you're cute mate". The Twittersphere have already come up with the celebrity couple name - Nickarenka - although Azarenka thought it made a good doubles name. Azarenka's relationship with X Factor judge and LMFAO singer Redfoo ended months ago. Maybe we'll see Azarenka and Kyrgios courting - in doubles of course - at the Aussie Open this summer.
David Polkinghorne covers the Canberra Raiders, local rugby league, Canberra Cavalry, racing and cycling, along with every other sport, for The Canberra Times.