'Monstar' set to ink professional deal
HE IS the gentle giant set to secure a multimillion-dollar pay deal in one of the most lucrative professional sporting leagues in the world.
Yet, Jesse Williams, the 22-year-old they call ''Tha Monstar'' for his imposing 193-centimetre, 145-kilogram frame, is propelled by his burning desire to provide for his family and, in particular, set up his parents for retirement.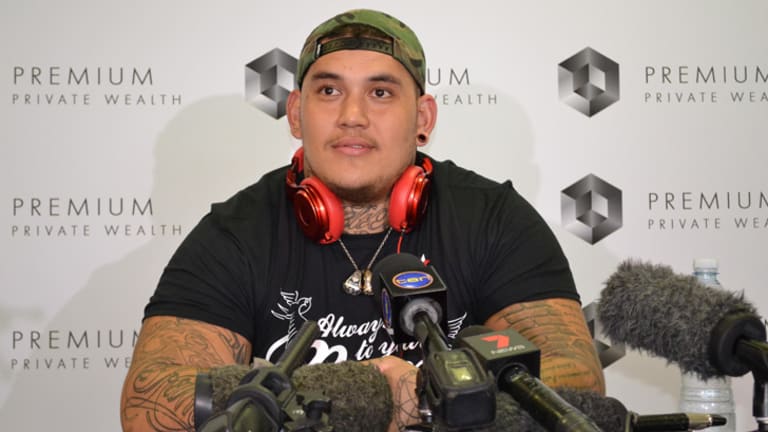 ''That's pretty much everything for me - my family,'' he said. ''Whenever I get into the financial thing, I'll be able to set them up.''
Williams, who arrived back in Brisbane on Tuesday, is a two-time US college football champion with Alabama and a first-round NFL draft hopeful.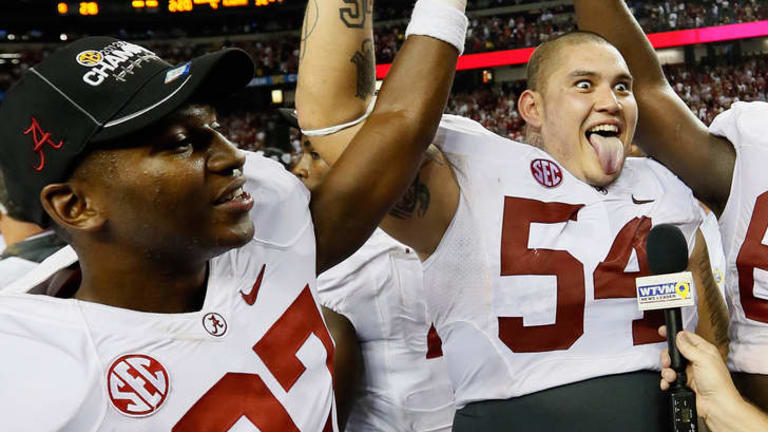 Having played an instrumental role in crushing Notre Dame's Fighting Irish in this month's college football championship, the Crimson Tide star is tipped to receive a professional contract worth about $6 million.
''It's a good feeling coming from Cannon Hill, working my way up [over] several years to have the opportunity to be able to do this sort of stuff,'' he said.
He has accepted an invitation to next month's NFL Scouting Combine, where he will have a gruelling series of mental and physical tests before a professional team will decide whether to invest in his talent.
He is expected to break the combine's bench-press record of 56 reps of 100 kilograms.
''Hopefully, some teams in the top 15, top 20 will need a defensive tackle and be able to give me a chance to play,'' Williams said.
''I mean, I pretty much just try to do my job with the lot of it. It usually shows on the field but, hopefully, when I get to the next level, I'll be able to critique it, get my technique better and be able to make myself a pretty good player up there.''
The boy from Brisbane's east has achieved cult status in the US's deep south, where college footballers are revered like Roman gladiators. Even those in Alabama who know little of Australia know at least one thing - that Williams hails from the land Down Under.
Since his second consecutive championship win, Williams has been inundated with calls from agents, media and corporate sponsors - and even from the Prime Minister, Julia Gillard, via Skype.
The heavily inked, mohawked footballer appears more like an outlaw bikie than a university student.
He was born weighing 4½ kilograms at Brisbane's Mater hospital. Last year, he bench-pressed 272.5 kilograms. The Australian NRL record is 225kgs.

Marissca Calligeros covers breaking news for The Age
Morning & Afternoon Newsletter
Delivered Mon–Fri.