Mercedes rivalry blows up as Lewis Hamilton hints at 'Senna-style' revenge at Nico Rosberg
MONTE CARLO: Lewis Hamilton has hinted that he may inflict 'Senna-style' revenge on his Mercedes teammate Nico Rosberg in Sunday's Monaco Grand Prix as payback for the German's controversial pole-claiming performance in qualifying on Saturday.
Race stewards held a lengthy investigation before clearing Rosberg of any wrong-doing in an incident that clearly incensed Hamilton.
The world championship-leading Briton, who has always had an emotional fascination with three-time champion Brazilian Ayrton Senna, suggested he may copy one of his idol's moves.
Asked to compare his currently strained relationship with his teammate and closest championship rival Rosberg with the infamous rivalry at McLaren of Senna and Frenchman Alain Prost, Hamilton said he was thinking of taking his own action.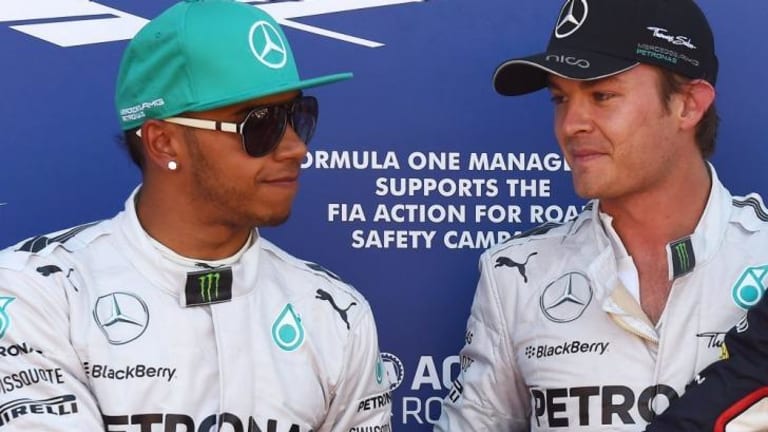 When a BBC reporter asked: "Are you even more like Senna and Prost now?" Hamilton replied "Essentially."
Then asked if he would sit down (with Rosberg) and "sort it out," the Englishman said: "I don't know if Senna and Prost sat down and talked it out.
"I quite like the way Senna dealt with it, so I'm going to take a page out of his book."
He made no direct reference to the infamous Japanese Grand Prix in 1990 when Senna forced the Frenchman off the track after their relationship had deteriorated beyond repair.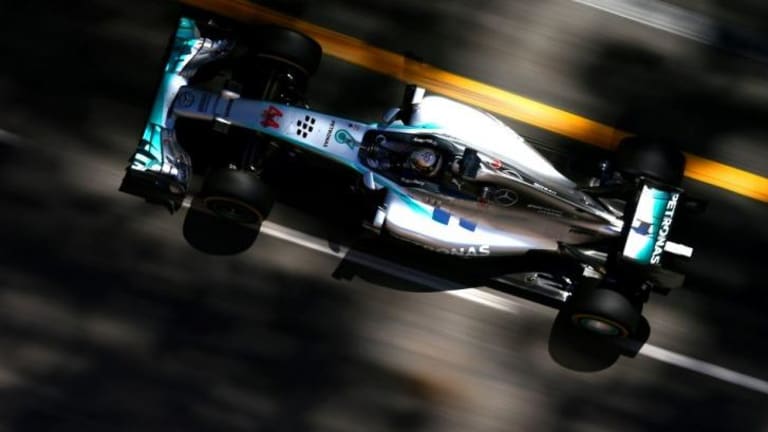 In Saturday's qualifying session, 28-year-old Rosberg, who is three points behind Hamilton after five races in the drivers' championship, lost control of his car on his final flying lap and went off down the escape road at Mirabeau, prompting waved yellow flags to slow the rest of the field.
This resulted in Hamilton's last lap being wrecked and he qualified second to share the front row with Rosberg who claimed his sixth career pole.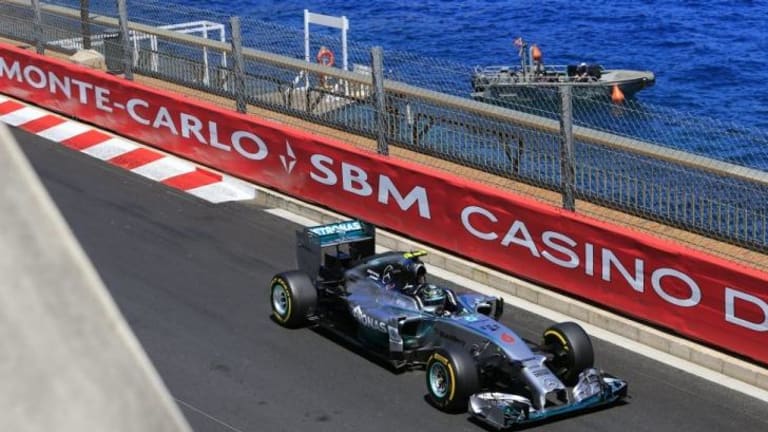 Rosberg said he was "surprised" that the stewards had launched an investigation.
He said: "They'll see in the data it is all very similar to the lap before and I just locked up the front tyre."
The Mercedes team's non-executive chairman Niki Lauda dismissed any suspicions surrounding Rosberg's actions: "These things can happen. They happen to a lot of other people but there's nothing wrong about it."
He added that his drivers may need to talk things over after 48 hours during which tensions between them have mounted following a series of reports about their rivalry and differences.
AFP
Morning & Afternoon Newsletter
Delivered Mon–Fri.