Supercars sweat on TV deal
THERE is little Christmas cheer among V8 Supercars teams as the long-awaited announcement of a new TV deal looks set to be further delayed until early in the new year.
On top of a warning this week that income from their shareholding in the sport will be significantly less than anticipated next year, several teams are sweating on confirmation of the free-to-air TV rights to lock in crucial commercial agreements.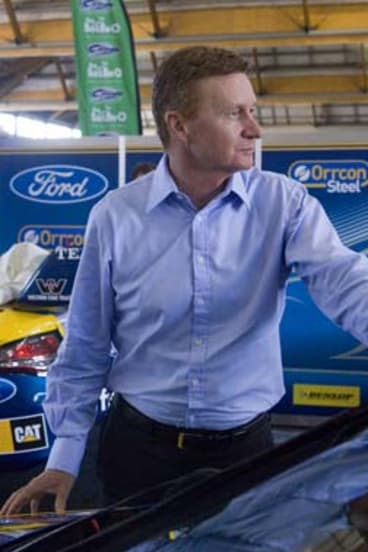 V8 Supercars chief executive officer David Malone is running out of time to deliver on his recent assertion that at least the FTA TV component of the new five-year media rights agreements would be in place by Christmas.
On Saturday, the teams still had no indication of when the announcement would be made, much less which network would be showing the V8s from next year.
While Malone maintained that negotiations were on track for a new TV deal to be secured, he gave no indication that confirmation was imminent.
''We are happy with the way the discussions are advancing,'' he told Fairfax Media. ''Things are getting closer.'' Malone also claimed that all three commercial FTA networks were still involved in the talks, contradicting the widespread belief that Seven was the only contender.
Seven has held the broadcast rights since 2008 and is tipped to renew with a modest rise of its annual fee to around $30 million.
But according to TV industry sources, Seven is continuing by default as Ten and Nine dropped out. ''They cannot get a bid other than Seven's offer of CPI on this year's fee,'' a rival network boss said, claiming V8 Supercars lacked the broad appeal of other sports.
Morning & Afternoon Newsletter
Delivered Mon–Fri.