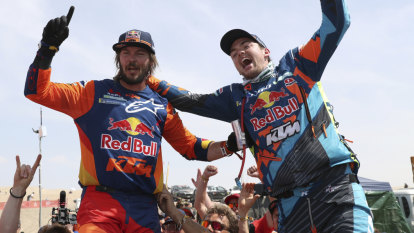 A broken wrist just weeks before the race wasn't enough to prevent Australia's Toby Price taking out a second Dakar crown.

A mixture of sorrow and celebration has characterised the outpouring as Formula One's greatest driver, Michael Schumacher, turns 50.
Seven-time Formula One world champion Michael Schumacher's family issued a statement as they prepare to celebrate his 50th birthday.
While secrecy continues to surround his condition, Michael Schumacher's looming milestone will be celebrated by the Formula One community.