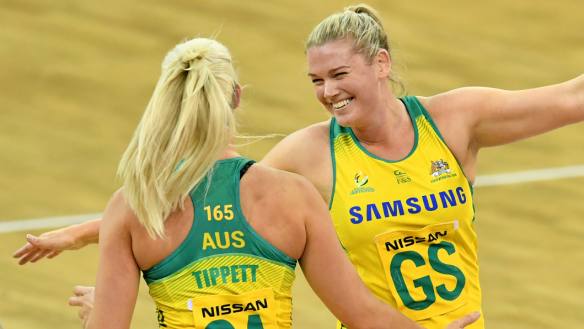 They might be missing perhaps their most valuable asset, but Australia's netballers have bristled at suggestions they will fire blanks against their main rivals at the Quad Series in England.
Paige Hadley says the Swifts want to "claim back NSW" from their Super Netball state rivals in 2019 - and they won't have to wait long for their chance.

Liz Watson claimed two of Netball Australia's highest honours on Saturday night.